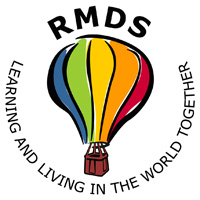 RMDS Newsletter, 12th June 2014
From the Green School Committee and the School Council:
We are looking forward to welcoming Duncan Stewart to raise our green flag tomorrow at 9.45am. Everyone should wear green to celebrate the occasion! Any parents who wish are welcome to join us in the yard. Special thanks to Rang 2 who have put together a dance routine to go with our green song!
Winners of the fort competition will be announced by Duncan at the Green School celebration
From the Executive and the PA:
Our sports day and summer fair was a great success, a very enjoyable occasion and a great community get together, enjoyed by all the children and parents. Thanks to all who volunteered to help out on the day, as it could not be done without the hard work that is needed to make the day run smoothly and safely. The weather threatened, but held, and spirits soared. We now have a hat trick of sunny Summer-Fair Sports Day Sundays! A great day for young (and older) and almost €2,000 raised for the Linear Park project. And a big thank you to the children who made the day such fun.
Thanks to Michelle O Sullivan and Joe Donnelly who took the pics on the day – have a look via this link
From the Principal's Desk:
Thanks to everyone who returned the pink forms last week. If you have not returned it please do so asap (rang 6 do not need to complete the form) and leave in the box at the gate in the morning. 
We send good wishes to Louise Ormiston and her husband JP for the forthcoming birth of their first baby – rang 5 gave Ms Ormiston a lovely send off today with iced muffins and beautiful handmade cards!
A reminder to the Rang 2 parents that we will have the job share meeting next Tuesday morning, 17th in the Seomra Spraoi at 8.45am sharp.
Lost property – please check on the bench in the morning
Date for your diary
 To mark the end of the school year and in particular the retirement of Padraic Mc Ginley, rang 3 teacher, The Parents Association and the Board of Management, together with the rang 3 parents would like to invite you to a coffee morning on Monday 23rd June at 8.30am in the Seomra Spraoi – we would love to see as many of you as possible there!
- Joan Whelan