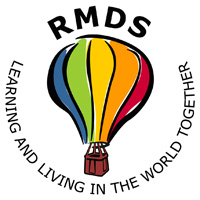 SCHOOL NEWS in Brief…..
20th November 2014
Don't forget tonight - 20th November - the RMDS Quiz Night at 8pm in Smyths of Ranelagh!
From the Principal's desk:
Tomorrow is the last day to get your decorations in for the The Green School Christmas competition – thanks to those who have already brought in decorations.  Once the judging is complete next week, you can bring in €2 and reserve your decoration - parents get first option.  More details next week.
Parent teacher meetings have now begun– please contact the class teachers directly if there are any issues regarding appointments.
Joan Whelan
From the Board of Management
You should all have received letters in the post from the Board outlining the role of parental financial support in the running of the school and requesting your continued, and, where financial circumstances allow, increased support.  If you did not get a letter, please email the school office.
Members of the Board of Management and the Executive will be at the gate again in the morning to collect voluntary contribution forms and to answer any questions you may have relating to the school finances. Contributions can also be left into the school office next week.
Places for Junior infants in September 2015 will be offered in January
Colm Healy (Chairperson)
From the Executive
Just in case you have missed our communications the Christmas Fair is on Nov 30th 12 -3 pm.  Please join us in making it a memorable occasion whilst raising funds for the school and linear park.
Next week we will have a flipchart at the school gates looking for those who would kindly cook/bake/donate any of the following:
         Stews
         Food
         Small Cakes
         Large Cakes
We need them delivered to school on morning of Nov 30th from 11-12 pm.
There will be a craft evening held in the school to make some of the fabulous Christmas gifts, all help much appreciated.  Please come to the school on Nov 27th at 7:30pm and you will be rewarded with a glass of wine for your efforts.
And coming very soon….the RMDS Teatowel 2014-15…limited run ….more news next week.
Thanking you in advance for your support
The Christmas Fair committee
RMDS School Age Childcare
Information from Caroline Percival on 085-1156506 or email childcare@rmds.ie