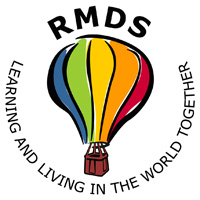 SCHOOL NEWS in Brief…..
27th November 2014
From the Christmas Fair Committee:
A final reminder the Christmas Fair is on this Sunday Nov 30th 12 -3 pm bigger and better than ever.  Please join us in making it a memorable occasion whilst raising funds for the school and linear park.  Available to collect or buy on the day will be the RMDS limited edition tea towel.  Every child as drawn by themselves features on the tea towel.
Important times to take note of are 1.15 pm when the Rang 3 Carol Singers perform in the yard and mezzanine area - grab a hot chocolate or mulled wine and enjoy and then 2.30 pm when the raffle takes place.
We are still collecting your toys, DVDs, teddy bears and games donations for the Xmas Fair. All must be new or near new and no books or attic clearances please
See you on Sunday.
From the PA:
Thank you so much to everyone who participated in the RMDS Parents Pub Quiz - a great night had by all!  We were delighted with the turnout, and we hope that this event will continue to grow in numbers and in competitive spirit!  The support was so strong on the night that we are able to extend the prize giving to include teams finishing in second and third place! The class teams fought a tough battle over eight rounds, but it was one of the Senior Infant parent teams who eventually came out on top!  Rang 2 came in second place followed by Rang 3 in third.   Teachers from the winning classes have requested new books for their libraries and art supplies.  Congratulations to the top three teams:
In 3rd Place - Team Rang 3, Melissa Darmody, Tim Darmody, Lisa Godson, Owen O'Doherty
In 2nd Place - Team Rang 2, Vanessa Barcroft, Peter Ward, Ann Swift & Cormac Ó'Foghlú
In 1st Place - Team SI:  Inga Ryan, Richard Pike, Eoin Corcoran & Rónán O'Muirthile
Finally - big thanks to Searsons and Brioche Restaurants, and the many parents in the school who donated raffle prizes on the night.  Much appreciated!
Looking forward to updating you on future PA Events taking place in the New Year, in the meantime, see you all at the Xmas Fair!
RMDS School Age Childcare
Information from Caroline Percival on 085-1156506 or email childcare@rmds.ie