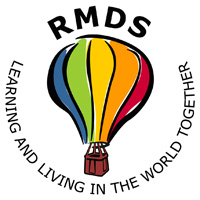 SCHOOL NEWS in Brief…..
6th November 2014
From the Principal's desk:
 Bumper newsletter next week, with lots of news from the Executive and the Board of Management regarding their plans for the rest of the year. The parent teacher meetings will take place later in the month – class teachers will get in touch over the next two weeks with appointment times. Please check the calendar on the school website (www.rmds.ie) for the dates of these meetings and for upcoming events during the rest of the term – the key one being the Christmas concert on the morning of Thursday 18th December. In the meantime, a reminder from the Parents Association below and an update from the Christmas Fair committee. Read on…
From the PA:
A reminder to all about the RMDS Quiz Night! Thursday 20th November in Smyth's pub, Ranelagh from 8pm. Time to start getting your teams together! Remember - teams are competing for a prize for the class that they represent on the night!! Tickets on sale from your class rep now and at the school gate next week!
Happy Swotting!!
From the Christmas Fair committee: 
We would like to remind you that Christmas Fair is coming back this year Nov 30th 12 -3 pm bigger and better than ever.  We will have 15 stalls this year, keeping the old reliables like Santa Claus, RMDS merchandise but making it more Christmassy than ever with new craft stalls where you can buy your Christmas wreaths, some small Christmas decorations, mincemeat for your pies, and the kids can buy some small Christmas gifts for family members.  We are also having a large cake stall where you can buy your Sunday dessert for Nov 30th and even a Christmas cake and save your baking hands.
As you know we are also looking for sponsors - please communicate via your Class reps about this – remember all your support goes to help the school.
Please join us in making it a memorable occasion whilst raising funds for the school. The children have been making posters for display locally and we have sent a note to past pupils as well – so let your neighbours know and encourage them to come along as well!