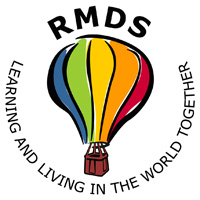 SCHOOL NEWS in Brief…..
23rd   October 2014
From the Principal's desk:
Final orders for the class photos today – Please make cheques (€15) payable to MOS Photography and leave into the office with a completed form (available from the office).
Children may dress up for Halloween tomorrow. The Green school committee is encouraging everyone to try to make at least some of the costume from recycled materials, rather than buying new. I understand that Jackie our lollipop lady is encouraging those who walk pets to school to assemble them on the green beside the school at 8.45am for a group photo – in their Halloween costumes!
If there are any parents handy with a camera, who might be free in the morning to take some informal shots of the children (and the pets) between 8.30 and 9am, that would be great – talk to me at the gate!
The raffle tickets will also be on sale in the morning and the raffle will take place at 11oc - if you're not in, you can't win! All proceeds to the linear park project.
Joan Whelan
CHRISTMAS FAIR SURVEY RESULTS
Many thanks to all who responded to the survey.  We got 100 responses and 98% of you like the Fair, which is great.  39 of you also gave us written comments –we really appreciate the feedback.
Of the 12 stalls we currently have at the Fair, all 12 of them were rated as a like by 70% or more people, which means you like what we currently do.  We also asked for your inputs on new stalls and the overwhelming inputs from quantitative and qualitative comments were to make it more Christmassy with more Christmas crafts and if possible Christmas songs etc.
We hope to deliver a new revamped Christmas Fair on Nov 30th and look forward to you all attending.
We are planning to make this our primary fundraising activity of the year with a target of €10,000 to support school needs and the development of Linear Park.  We hope we can rely on your generous support to enhance our children's experience and opportunities here at the RMDS.
A representative from your class will be in touch shortly looking for support from you.
Many thanks
Sub Committee of Executive Committee on XMAS Fair
Green Schools October Report
The Green Schools Committee has 9 new members this year! Check out our photo and see who's who.
Kitty, Cal and Patricia from Rang 3 also represent Rang  2. Holly and Mark from Rang 4 also represent Rang 1. Andrew and Emma from Rang 5 also represent Senior Infants. Josh and Patricia from Rang 6 also represent Junior Infants
This year we have started work on our application for our third flag which is for conserving water in the school, in our homes and in our communities. Look out for water posters around the school…. coming soon!
We will also continue to do our very best with conserving energy in the school and with recycling our litter and waste. The teachers have appointed energy monitors in all the classes. We switch lights off when not in use and we take our rubbish home after every lunch time and recycle any waste at home.
Monitors from Rang 6 check our electricity meter readings each week to check how much electricity we are using. Check the Energy board (near the office) to see how we're doing!
After Halloween we will announce details of our Winter Green Competition and the cool prizes!
If any parent is interested in coming on board as part of the Green Schools Project for this year just say the word and Ms. Halpin in Junior Infants will put you on the list. All ideas welcome and if you think you could do one little bit during the Water Project just put your name on the list and the committee will be in touch.
Have a Greeeeen Halloween!
RMDS School Age Childcare
A reminder that there will be no Halloween camp this year due to building works in the Seomra Spraoi.
Information from Caroline Percival on 085-1156506 or email childcare@rmds.ie
From the PA 
Date for the Diary!!!!!
Thursday 20th November - the RMDS Quiz Night!
This year we are encouraging a bit of class competition!!  We hope to get a couple of teams (3-4 per team) entered from each class. Parents (and friends!) can enter as individuals or in class teams.  Any individuals will be paired up on the night.  The winning team's represented class will benefit from a class prize sponsored by the PA.  A lot at stake - pride, your children's admiration and the class prize - so be sure to spend the mid-term swotting up your general knowledge!!  The event will take place in Smyths Pub, Ranelagh, from 8pm.  Pre-sale tickets can be arranged through your class rep, and tickets will also be on sale at the gate the week before the Quiz.
Avril Whelan