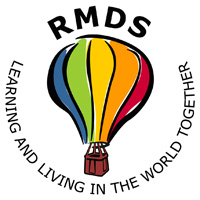 SCHOOL NEWS in Brief…..
2nd October 2014
 From the PA:
The Parents Association would like to thank all parents for supporting the first PA coffee morning of the year.  We raised €266 euro for the Hospice - so a great result! Thankfully the weather held up which made for a lovely morning's coffee al fresco!
Thanks to those who attended our recent AGM – we will have a full report in the next newsletter.
Our next event is planned for Monday 13th October - the RMDS Family Nutrition Workshop at 8pm.  This event promises to be an interactive workshop designed for busy people looking for simple, healthy family meals and snacks to maximise energy and improve health.  Tickets will be on sale at the gate from 08h30 next week. Limited availability.  Looking forward to seeing as many there as possible!
Avril Whelan, Chairperson
From the Executive:
Date for your diary – the Christmas Fair will take place on 30th November this year  and we want to hear your ideas about The Perfect Fair! Please complete the survey at
https://www.surveymonkey.com/s/B36R5MP.
 From the Principal's desk:
There has been a great improvement in punctuality over the past week or two –so keep it up as the darker mornings arrive. We really appreciate your efforts to get the children in to school for 8.30am – I will be mentioning to the older pupils over the next week that they have a role in getting themselves organised and out in time for school – it's not just parents' responsibility!
Thanks to everyone who had paid the classroom contribution and school tours payment to date. For anyone still to pay, please go to the school website (www.rmds.ie) and click on the contact cloud. Scroll down and you will see three PAY buttons. Click on the school tours and contribution button and follow the instructions to register and log in. Receipts will issue to your email address.
If you have no access to the website or are having difficulty, please call to the school office.
Joan Whelan
RMDS School Age Childcare
Please note: There will be no Hallowe'en Camp this year due to building works.
Information from Caroline Percival on 085-1156506 or email childcare@rmds.ie