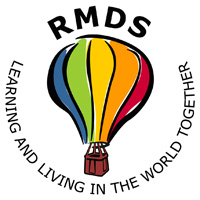 SCHOOL NEWS in Brief, September 11th 2014
Please read carefully
Website: www.rmds.ie
Email: secretary@rmds.ie
Ph: 4961722
From the Principal's desk:
Extra curricular activities begin on Monday 15th September. Junior Einstein is now full.
French on Tuesday does not seem to suit people – we can offer it on Thursday (as before) if we have enough pupils – so if you are interested please contact the office by tomorrow.
Please bring swimming form and cheques to the swimming pool in Rathmines next Wednesday.
Outstanding school tours and classroom contribution payments should be made immediately. Please go to the school website (www.rmds.ie) and click on the contact cloud. Scroll down and you will see three PAY buttons. Click on the school tours and contribution button and follow the instructions to register and log in. If you have no access to the website or are having difficulty, please call to the school office. Receipts will issue to your email address. Thanks to those of you who have paid already.
We had two very successful fire drills this week – ask your children to tell you about it. We talked about being ALERT and watching teacher and moving quietly and quickly when we hear the fire bell.
CLASS MEETINGS will begin next week as follows:
Monday 15th - Rang 6
Tuesday 16th - Junior Infants
Wednesday 17th - Rang 1
Thursday 18th - Rang 4
Friday 19th - Rang 2
All meetings will take place at 8.45 a.m. (sharp) in the seomra spraoi and will be finished by 9.30am. There will be an opportunity for individual questions with the teachers after the meetings. Individual Education planning (IEP) meetings for parents of children with Special Educational Needs (SEN) will take place before the end of October. Individual parent / teacher meetings will take place during the last two weeks of November.
Finally we send good wishes to Colette Desmond, (Rang 5 teacher) who is on the Cork team to contest the All Ireland camogie final on Sunday in Croke Park against Kilkenny!
Joan Whelan
From the PA:
Our first coffee morning will be on Friday 19th September from 8.30am in the yard, weather permitting; otherwise in the Seomra Spraoi. We especially welcome parents new to the school – we hope you can come along and meet each other and sample some coffee and buns. All monies raised for the Irish Hospice Association.
We are holding our AGM on Tuesday 23rd September @8pm in the Seomra Spraoi, all welcome, please come along to meet other parents and consider joining the committee for the coming year, in this very rewarding role.
RMDS School Age Childcare
Information from Caroline Percival on 085-1156506 or email childcare@rmds.ie.
Don't forget to keep an eye on the school website, www.rmds.ie