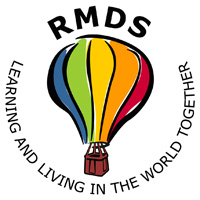 SCHOOL NEWS in Brief…..
17th October 2019
From the Principal's desk:
A reminder that we will be closing for midterm break on Friday, 25th October @ 2.10 p.m. and will reopen on Monday, 4th November @ 8.30 a.m.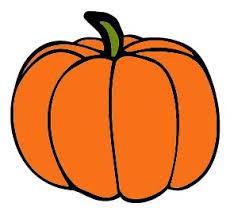 Please check for lost property at the gate in the morning. All items left at the weekend will be donated to charity.
Rosemarie Stynes
From the PA:
RMDS Parents' Quiz Night  - Thursday, 17th October, 8pm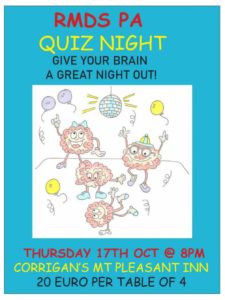 Tonight is the night!!!!
A massive thank you for all the raffle prize donations, lots of fantastic prizes on offer, Juno James Jewellery, Sally Caulwell prints, Lighthouse membership, tickets to EPIC, holiday vouchers, a Vauney Strahan portrait opportunity….the list goes on!!!
Our new hosts at the Mountpleasant Inn are ready! Our quizmaster Brendan Breen is ready! We hope you are ready!!!
Looking forward to seeing everyone this evening…..
Who will come out as Table Quiz Champions 2019?
Note: All funds raised go back to the school via the winning teams and the class they represent.
Halloween Hamper Raffle – Friday, 25th October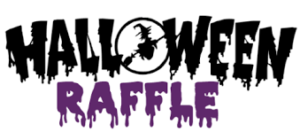 It's all happening this October!
An annual favourite with the children (and staff) is the Halloween Hamper raffle, full of spooooooktacular Halloween treats.
Look out for a sample hamper at the gates next week and members of the PA and Student Council will be on hand with raffle tickets throughout the week
Note: Funds raised from the Halloween Raffle go back to the school as part of the annual fundraising efforts.
Parents Coffee Morning – Tuesday, 22nd October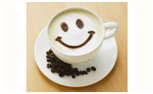 We will have a special coffee morning in the yard next week….. Volunteers to set up and organise - please email pa@rmds.ie.  Any baked goods also gratefully received!  Looking forward to seeing you on the morning!
Thanks
The PA
From the BOM:
The present Board of Management will disband at the end of November, and a new Board will be formed from December. The Board of Management is the management body for the school. It is made up of the following representatives:
Two members representative of the patron body. One of these members acts as Chairperson.
The Principal and a member representative of the teaching staff
Two members representative of the parents. This comprises of a male and a female parent.
Two members representative of the wider community where the school is situated.
If any parent has any questions or is interested in being part of the new Board, you can contact:
Rosemarie Stynes, Principal at principal@rmds.ie
David Clerkin, Treasurer at exec@rmds.ie
Rachel Sirr & Oscar Carolan, Parents' Association Chairpersons at pa@rmds.ie
Voluntary Contributions
Letters are in the bags this evening with some information regarding voluntary contributions. If you did not get one, please call to the office tomorrow. Members of the Board will be on the gate from next week to answer any questions or queries you may have. We will also have CHY3 forms available for you to complete. Sincere thanks to all of you who have contributed already. It is very much appreciated!
From the Exec:
Greetings from the members of the Executive Committee.  We are the Board of the Independent Patron of RMDS.  We have responsibly for providing and maintaining school premises, appointing and overseeing the operation of the Board of Management and preserving the ethos of the school.
We have a number of new members on the Committee this school year, and the current Committee members are:
David Phelan (Chairperson)
David Clerkin (Treasurer)
Edel Quinn (Secretary)
Mairéad Flanagan
Rachel Murray
Andrew Howley
Maria Dillon
Lorraine Grace
Elaine Cassidy
Maeve Trehy
Please feel free to contact any of us at any stage if there is anything you would like to discuss or anything with which we can assist.
David Phelan, Chairperson
Notices:
RMDS Class Photographs

Class photos are now available to purchase. Please see sent email for details. Photos can be viewed on the principal's office window. Cost €15 – If interested please fill in a form and leave the cash/cheque in the office or pay by bank transfer.
Please reference child/ren's name/s and class(es) on bank transfer.
Cheques payable to MOS Photography.
All orders must be received by Wednesday, 23rd October at the latest.
RMDS SCHOOL AGE HALLOWEEN CAMP
----------------------------------------------------
| | |
| --- | --- |
| Childs Name: | |
| Childs class: | |
| Address: | |
| Parents/guardian: | |
| Allergies/medications : | |
| Contact numbers: | |
PLACES MUST BE CONFIRMED BY THE MANAGER BEFORE PAYMENT.
Please pay through the RMDS website. Go to Afterschool and click Easy Payment button.
PRICE: €70 / 2 Siblings - €130 / 3 Siblings - €190
Dates: Tuesday 29th October – Friday 1st November
Time:   8.30 a.m. -2 p.m.
CHILDCARE IN THE AFTERNOON FOR CHILDREN WHO ATTEND CHILDCARE
From 2 p.m. – 6 p.m.
GAMES, ART/CRAFTS/
Halloween Fancy dress up AND MANY MORE ACTIVITIES
 
Please leave applications in the office or email.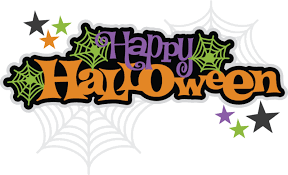 Limited Places!!!

Caroline Carroll 
(Manager)
RMDS School Age Childcare
Information from Caroline Percival on 085-1156506 or email childcare@rmds.ie.
Don't forget to keep an eye on the school website - www.rmds.ie!