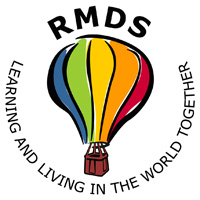 SCHOOL NEWS in Brief…..
1st December 2016
From the Principal's desk:
A reminder that the Christmas Concert will take place on Wednesday, 21st December here in the school as follows:
9.30 a.m: Junior Infants, Senior Infants, Rang 1 and Rang 2
11.00 a.m: Rang 3, Rang 4, Rang 5 and Rang 6.
Choir will finish for the term tomorrow – and will resume on Friday, 13thJanuary 2017.
Extra-curricular activities finish next week.
Please ensure all absences are accounted for and children are in school at
             8.30 a.m. Children will be marked late if they are in after 8.40 a.m.
Please check for lost property at the gate in the morning. All items left at the weekend will be donated to charity.
And last, but certainly not least.....the annual Christmas Fair is on this
Sunday, 4th December from midday as you know!  While this is a major fundraiser for the school, it is also a really important social occasion and we look forward to seeing you all there - especially our new families. It is also a great opportunity to bring along your family and friends to see the school and enjoy a delicious lunch!
You can look forward to:
Elves Toy Shop – please drop any remaining items to the gate tomorrow.
Christmas Café
Teddy Tombola
Elves Coin Collection – bring all 1c and 2c coins!!
Bottle Stall – please donate bottles at the gate!
6th Class Business Initiatives
Lucky Dip
Rudolph's Restaurant – Come Hungry!!
Christmas Wreaths & Decorations (Collection)
BBQ
Nail Bar & Face Painting
Santa's Grotto.... and more!
The RMDS Choir will be giving a special performance at 2 p.m. which I'm sure will be one of the many highlights of the day!
The Raffle will take place at 2.30 p.m. and the winner of the Christmas Jumper Competition will be annouced at 2.45 p.m.
I'm really looking forward to seeing you all there – my first RMDS Christmas Fair!
Rosemarie Stynes
From the PA:    
Just a couple of days remaining for you to bring in your Christmas Fair donations: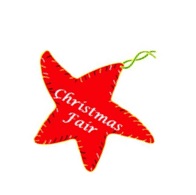 Once loved toys
Gently worn clothes
Grown up books
Re-gifting items
Don't forget to pre-order your RMDS Wreaths online or at the gate - there will be limited availability on the day!
See you all Sunday!
The PA
From the Student Council:
A huge well done to Student Council Representatives from Rang 5 and Rang 6 –
Shane Brady, Aisling O'Keeffe, Julien Kelly and Lara Fanning who did such a great job representing RMDS at the recent Educate Together Ethos Conference – Raising Children's Voices in the Alexander Hotel. The children took part in the first ever #StudentMeet where children from a number of schools were encouraged to present on an initiative that took place in their school, in which they were involved. It was a wonderful opportunity for the children to listen to and experience other ideas from different Educate Together schools and also meet students from these schools.
Our children presented on the project and work they carried out on Linear Park over the past while.
From the Green School Committee:                                                                       
This year we are organising the Recycled Tree Decoration Competition again.
The competition will be for Rang 1 – Rang 6 with a prize for the best
recycled tree decoration in each of those classes. The decoration must have your name and class clearly written on a label.
When you've made your recycled tree decoration, bring it into school and put it in the special TREE DECORATION BAG in your classroom. The committee will collect them and hang them on display in the hall for judging.
The winners will be announced on the day of the Christmas Concert.
The deadline for bringing in your decoration is Monday,12th December.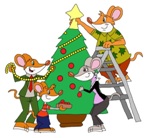 Junior and Senior Infants are invited to make a decoration for display if they wish. Those will be hung up in the hall if the name is on the label!
Good Luck Everyone!
Notices:
RMDS School Age Childcare 
Information from Caroline Percival on 085-1156506 or email childcare@rmds.ie.
Don't forget to keep an eye on the school website - www.rmds.ie!