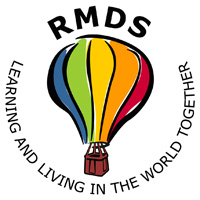 SCHOOL NEWS in Brief…..
8th November 2018
From the Principal's desk:
Welcome back to school after our midterm break. As always we have a busy half term ahead of us starting with parent/teacher meetings next week.
One half of Senior Infants and Rang 2 will take place on Wednesday, 14th with the other half of Senior Infants and Rang 2 taking place the following week.
Junior Infants and Rang 4 will take place on Thursday, 15th and Friday, 16th.
A reminder that tomorrow is the last day to get your orders in for RMDS festive cards! See below for more information!
Please check for lost property at the gate in the morning. All items left at the weekend will be donated to charity.
Rosemarie Stynes
From the PA:
Christmas Fair – Christmas trees for Sale:
Getting a Christmas tree is a fabulous annual tradition and now you have the opportunity to continue that tradition at RMDS.
Come on down and pick up a top quality tree at a competitive price or a festive wreath between 10:00AM and 6PM on the 1st, 2nd, 8th or 9th of December.
We will be open to the public on the 1st, 2nd & 8th December so tell your family and friends!!! J Proceeds will go directly towards the RMDS roof fund.
This year our volunteer Christmas tree sellers will have assistance from our recent past pupils from the class of 2018 – a lovely way for them to stay connected and give back to the school!
We still have plenty of spaces for volunteers in the following time slots on the 1st, 2nd and 8th. (Volunteers will be asked to help with the tree selling, netting the trees with the netting machine (such fun!) and helping the buyer get the tree into their car if required)
Contact pa@rmds.ie to volunteer!
09:30 to 12:30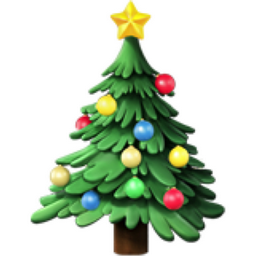 12:00 to 15:00
15:00 to 18:00
And the following times on the 9th:
10:30 to 13:00
13:00 to 15:00
RMDS PA Table Quiz
The countdown is on….2 weeks to go to the annual RMDS PA Table Quiz!!!
Every year we receive very generous and a wide variety of raffle prize donations from parents and we'd really appreciate your help with this again this year.
If you would like to donate a prize please contact pa@rmds.ie or your class rep.
Meanwhile, to get you in the mood: Monrovia is the capital of what country? 
Look out for team table tickets and raffle tickets on sale at school gate on the week of 19th November.
All proceeds go directly to the school in the form of class prizes!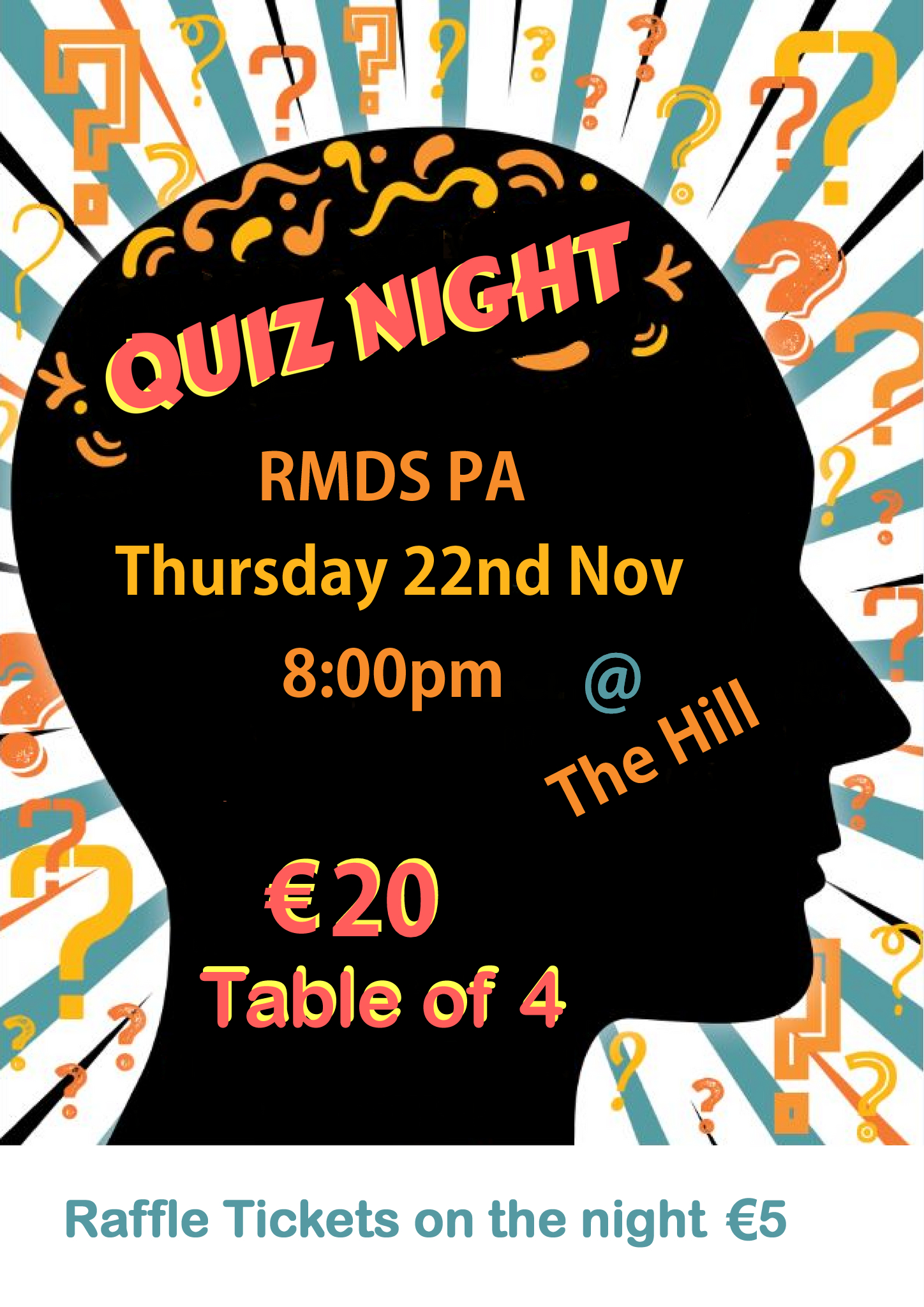 The PA
From the Exec:
You may recall we mentioned an Ethos Review a few weeks ago.  The questionnaires will be coming your way next week by email.  This is a great opportunity for everyone in the school community to have a voice so please take the time to participate.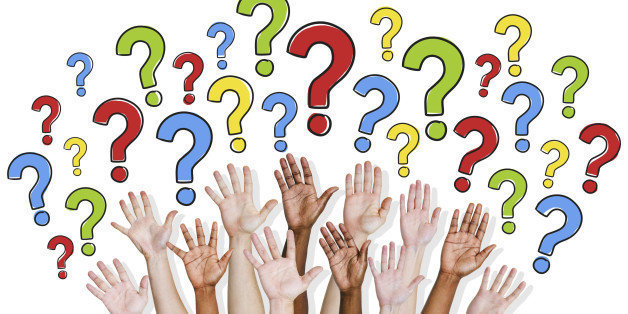 Many thanks,
The Ethos Review Committee
Notices:
 RMDS Festive Cards
Each child in RMDS has designed their own card celebrating the festive season. It is part of the RMDS Christmas Fair with a percentage of the profits raised from the cards going towards school funds.
Each child will have brought their sample card home with them this week. Please tick the order form on the back indicating if you would like to order any cards. Payment can be completed on the Easypayments system by clicking on the Contact cloud, scroll down to Online Payments and click Payment for School Activities and Items. The cost of one pack of 6 cards is €7.50 or one pack of 12 cards is €12.
In order to have these cards ready for collection at the RMDS Christmas Fair on the 9th December (and to meet postal deadlines!) we ask that all cards are returned by tomorrow Friday, 9th November!
Order forms (the sample card you received in your child's bag) need to be given into the office. Payments need to be made online. 
Both the order form and the payment need to be submitted in order to ensure your order can be processed.  The order cannot be fulfilled without the card being returned.
RMDS School Age Childcare
Information from Caroline Carroll on 085-1156506 or email childcare@rmds.ie.
Don't forget to keep an eye on the school website - www.rmds.ie!