Another busy week in Junior Infants ! Our new theme is pets.  In Aistear we have been playing in the Dog Groomers.
Our pet treats factory has been very busy selling treats to the dog groomers.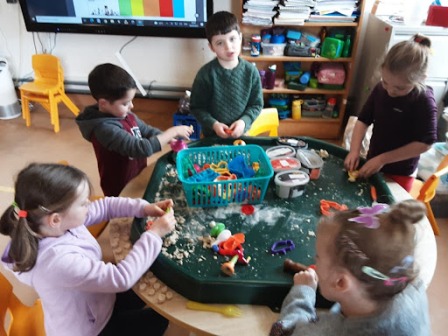 We made pet playgrounds, kennels and a tunnel in Junk Art.
We met Lennon's dog Albert.  He is very big and gentle.  We are looking forward to meeting lots of pets after the midterm.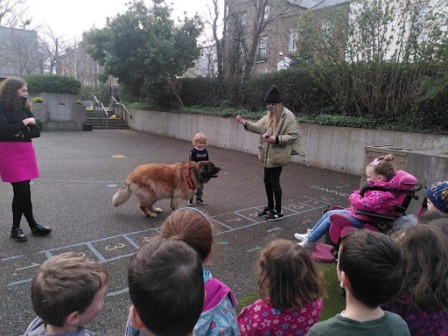 Look at the pattern we made !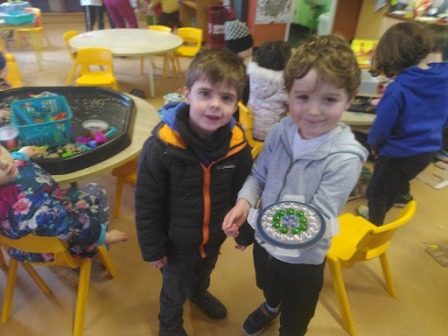 We built a very tall tower.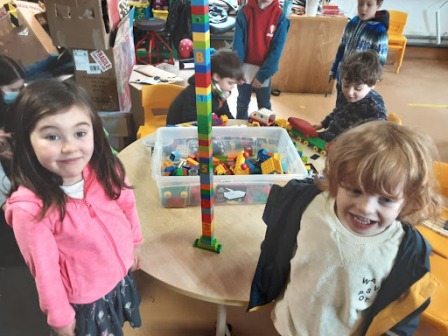 We made jigsaws during morning activities.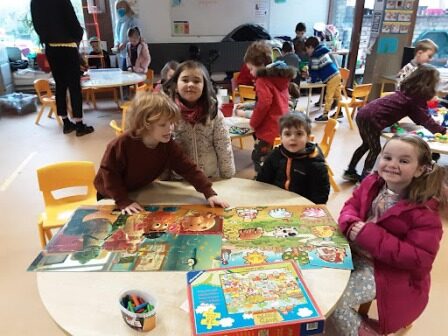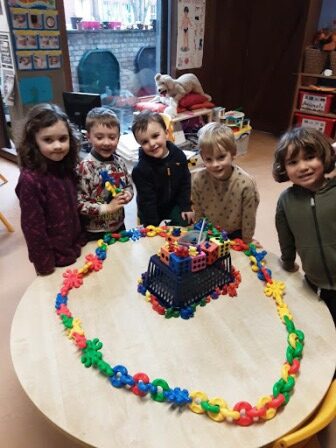 Look what we made with the sorting toys !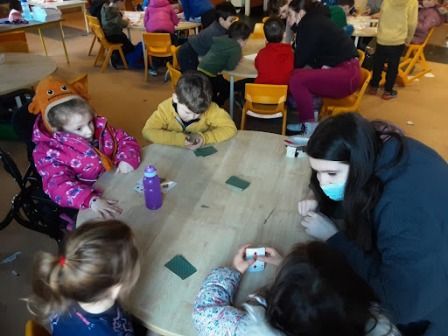 Aimée, our TY student and a former pupil of our school, taught us a new card game.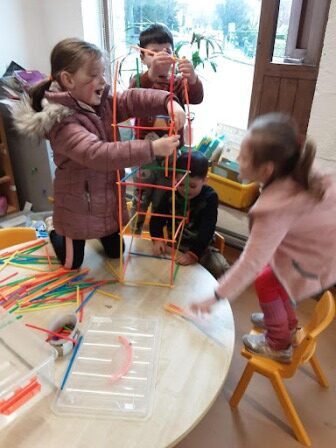 We built a tower of straws.