We have been learning about day and night.  We talked about what we do in the day time and what we do in the night time.  We talked about people who work during the night. We learnt about the artist Van Gogh.  We looked at some of his famous paintings and then we drew Starry Night pictures with oil pastels.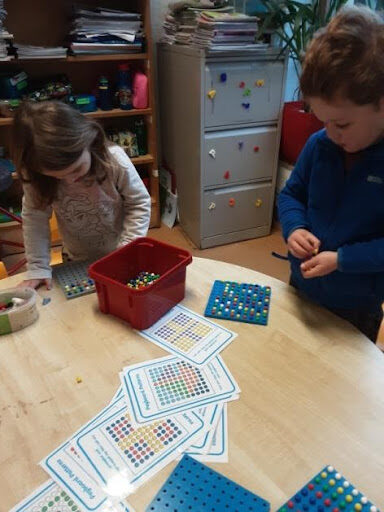 We love making patterns with the pegboards.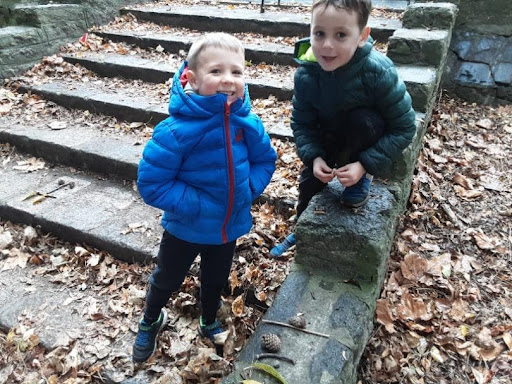 We learned about the number 2 in maths.  We collected 2 leaves, 2 sticks, 2 stones and 2 pine cones with our park partners and made a pattern.
It has turned very cold.  We talked about ice and frost.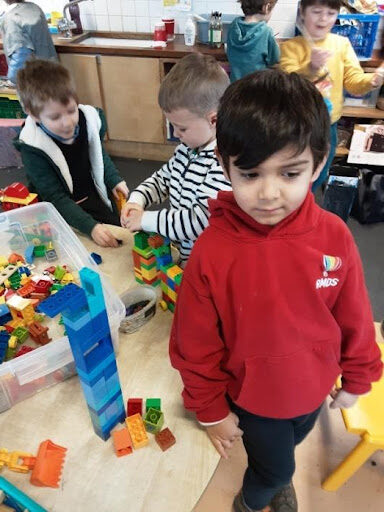 Look at this impressive ice tower !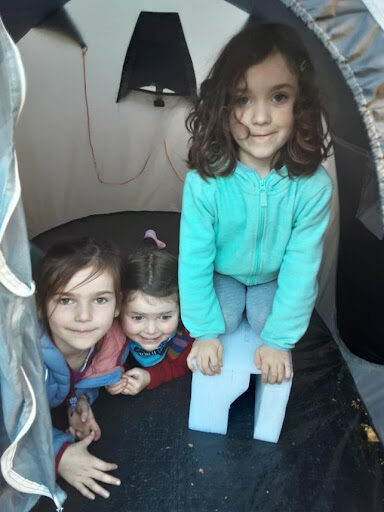 We love playing in the tent.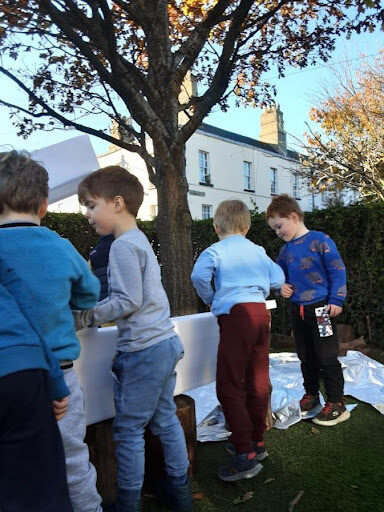 We made a cannon.