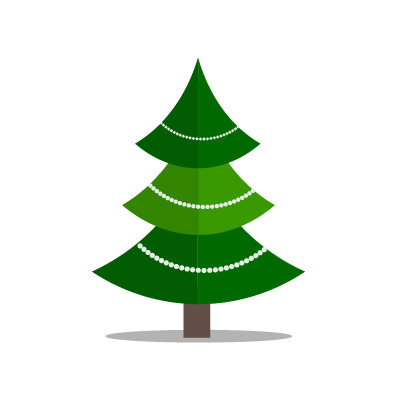 Term 1 - News from Rang 2
We have had a super term in Rang a Dó with Ms. Coogan.   Ms. Ormiston pops in and out too.   A new pupil, Oscar joined us and settled in very quickly. We go swimming every Thursday and we've just completed our first term at Rathmines Leisure Centre.  It is lots of fun!
At one stage, we got over excited and made tons of paper airplanes and fired them around the room.  We quickly recycled them.
Art played a big part of the term.  We went on a really nice tour of the National Gallery in October.  We did cool projects on our favourite artists.  We were inspired by Hundertwasser.  We created props for our Christmas play such as crowns, shields, presents and snowflakes.  Dancing was dynamite in Rang 2 when we perfected "Candlelight" by the Maccabeats.  You are in for a treat on the 20th December at our Christmas play.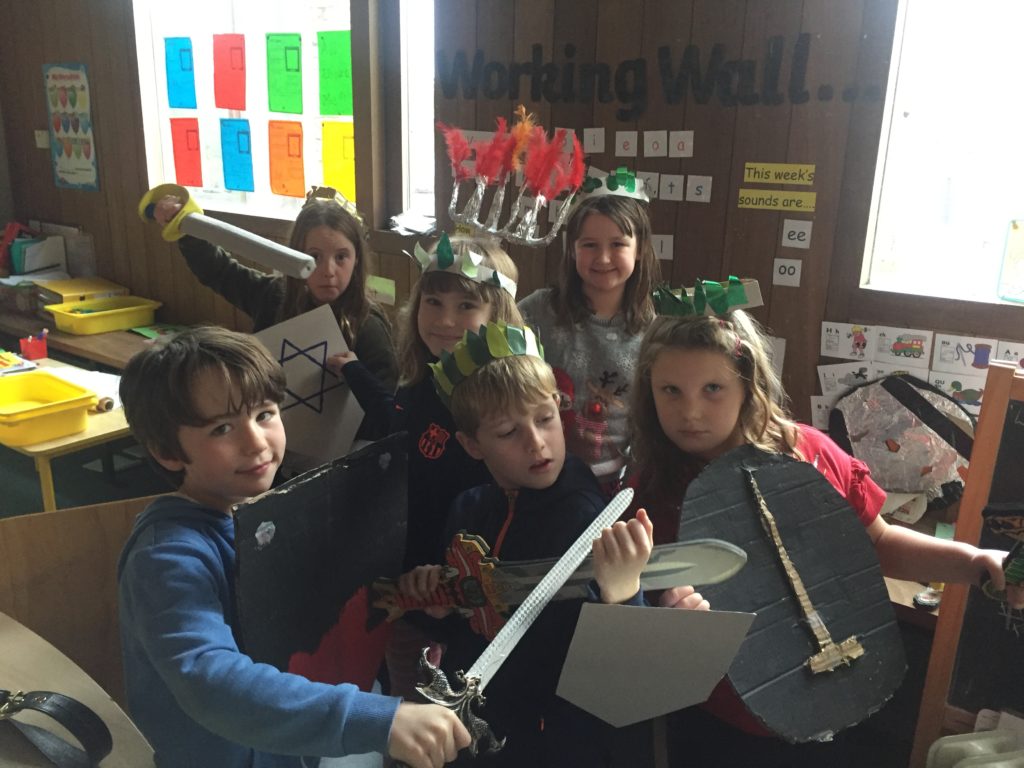 Using shoeboxes and homemade clay animals, we made our own dioramas, as we were learning about badgers setts and fox's dens.
At Hallowe'en, our costumes were epic, even if we may say so ourselves!
We are learning how to knit.  Rowan's mum, Emily, came in and helped.  It's so great.  Some of us got the hang of it quicker than others.  We'll keep knitting!!
In between all of the above, we worked hard with reading, Maths and all the other subjects!
The Gaeilge in Rang 2 is really "ar fheabhas". We all try even though sometimes it can be hard. Our advice is to "bain trial as", agus "tóg go bog é". We also had great craic doing our Irish stations with Mr. Fairbrother and Ms. Ormiston. Go raibh míle maith agaibh.
Mr. Perera has been doing  Active Schools in the whole school . We have started Active Lines, Drop everything and dance ( D.E.A.D) and busy break on roof garden every day. Thank you for your generosity Mr. Perera.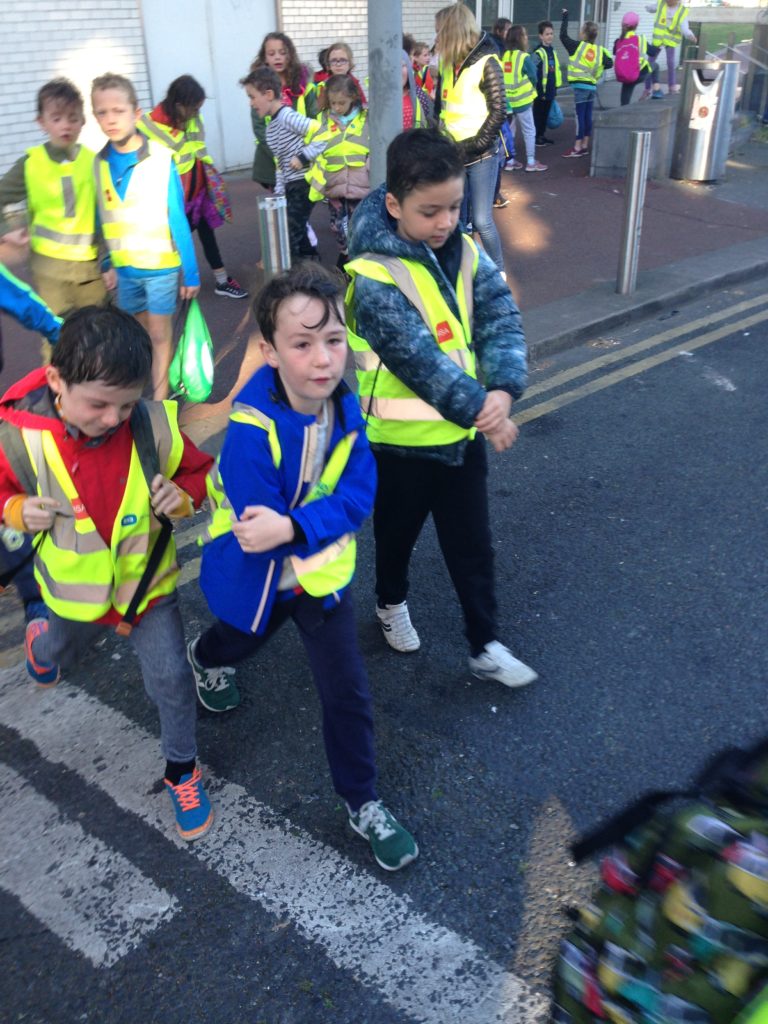 We learned all about homelessness and how lucky we really are. We learned how hard it can be. We made posters to compare our lives with those who are homeless.
We would like to congratulate Mr. Fairbrother on the birth of his new baby Finn. Comhgairdeachas!! And we love the way he put us all on a happy time out when we tidied our tables.
Thank you to all the Mums and Dads for baking, knitting, reading, helping with swimming and most importantly for the love they give us. We would like to thank the cleaners for keeping our school lovely for us and Jackie for keeping us safe on the roads. We also want to thank Ms. Stynes for being awesome, and finally to our most beloved secretary Eleanor who we will dearly miss. We wish you all the best.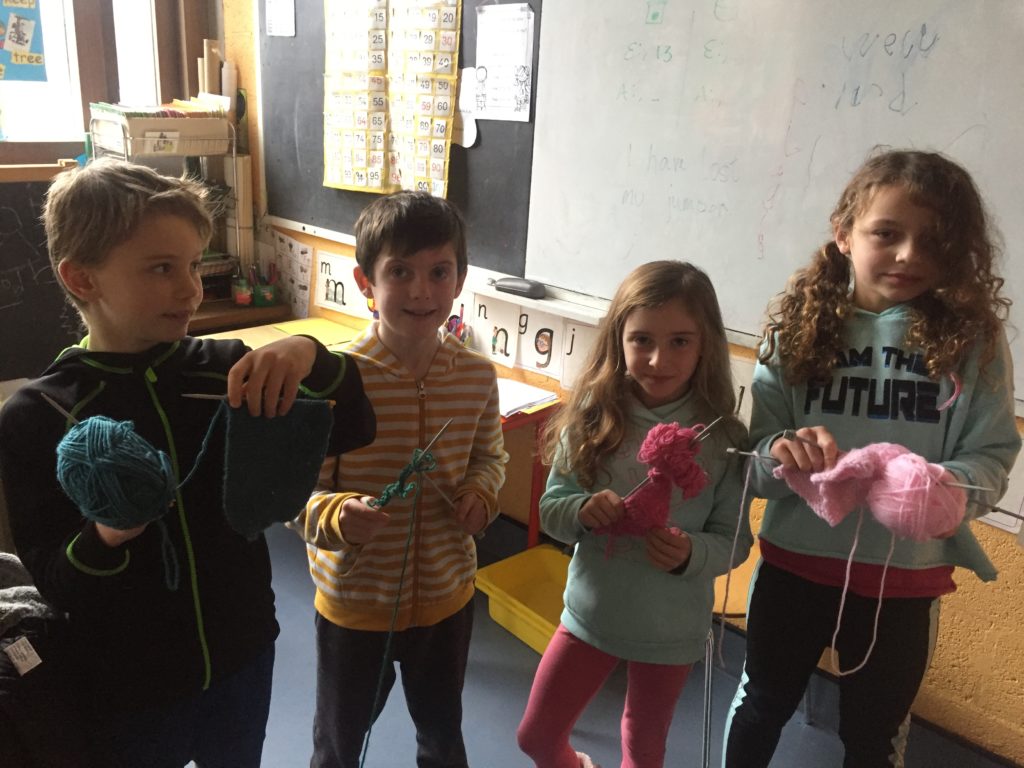 We wish you all a fab Christmas and a Happy New Year! And we are looking forward to a fresh new start in 2019.
Le Grá Mór, Rang 2