SCHOOL NEWS in Brief…..
9th November 2017
From the Principal's desk:
Welcome back to school after our midterm break. As always we have a busy half term ahead of us starting with parent/teacher meetings next week.
Senior Infants and Rang 2 will take place on Tuesday, 14th and Wednesday, 15th.
Junior Infants and Rang 4 will take place on Thursday, 16th and Friday, 17th.
Please check for lost property at the gate in the morning. All items left at the weekend will be donated to charity.
Rosemarie Stynes
From the PA:
This weekend......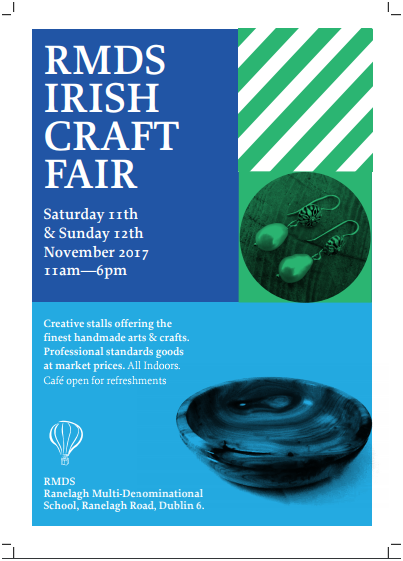 RMDS Ranelagh Craft Fair is on this Saturday and Sunday in the school.  Please support this lovely event!  26 really beautiful craft stalls are booked for the event.  Rang 6 are helping to run the Café - so we need to keep them busy
RMDS PA Table Quiz
PA Quiz night is on Thursday, 16th November from 19h00 in the Hill Pub!  All welcome!  Get studying and organising teams of up to 4. If you don't manage to get into a team ahead of Thursday - don't worry - you will be organised into a very clever team on the night!!!  Remember - you are playing for class prizes!!!  There is a big raffle on the night.  Raffle prize donations can be dropped to the gate next week to ticket sellers, or brought on the night.  Thanks in advance for all the support!
The PA
Notices:
Dublin South City Educate Together Second Level School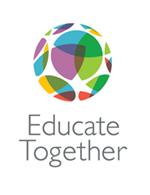 The Department of Education has now confirmed finally to Educate Together that the permanent site for the new Dublin South City Educate Together Secondary School will be in Roslyn Park in Sandymount. For the first year students starting in September 2018, the school will be in temporary accommodation in Dublin 4. We are hoping that this temporary location will be confirmed to Educate Together in November.  Educate Together will be holding an information evening for parents and students in the coming weeks. More updates on our Facebook page!
Hall available for rent!
RMDS hall still has some availability to rent throughout the week and weekends.
Do you know of any groups who may be interested? If so please contact Maurice Devitt at hallrental@rmds.ie for more info.
RMDS School Age Childcare
Information from Caroline Carroll on 085-1156506 or email childcare@rmds.ie.
Don't forget to keep an eye on the school website - www.rmds.ie!