This week's Newsletter
22nd December 2020
As we move past the winter solstice, we get ready to welcome the optimism and light of a new year.   With the news of a vaccine I imagined there being a great sense of relief and excitement as we get ready for the winter break.  The news this weekend has dampened that excitement.  Unfortunately, we can't totally relax yet.  We still need to be careful about the number of people we meet and how close we allow ourselves to be with them.  Now that we have gotten safely to Christmas I'm looking to see if we can get to the February mid term.  With all your help I'm sure we can.  If you are travelling for the break follow the guidelines on your return and if you are feeling symptoms or in contact we someone protect us all by isolating yourself and if you are a close contact keep the children at home.
That isn't the message I want to share with you.  The message I want to share with you all is one of gratitude.  On my first day out of college I got a job for one day in RMDS, which ran and ran. Every day since then I have loved coming to work without fully understanding why.
This year I have come to realise that it is every single one of you that makes RMDS so special.  I have been so supported by the community of the school at every single level.  The messages of support from the Executive in August.  The practical support of the Board of Management in getting the school ready.  The willingness of the teachers to get back into the classroom and find the best ways of adapting to the new way of working with face shields masks and endless hand washing while making it feel normal for the children.  To the individual parents who have offered words of encouragement and for that round of applause last Friday.  Thank you.
I am so grateful that I am leading a school which has this level of support so embedded in its ethos.  So as we finish our first term, I want to say thank you to you all on behalf of myself and all the staff within the school.  We are all humbled by the kind words you have shared and by your generosity.
This break is going to be different than any before it but I hope that you have a wonderful time with your families and I look forward to seeing all the smiling faces back on the 6th of January.  Let's change our attention and focus from what we don't have to what we have.  We are all joined as a community by the children and they are full of positivity and hope.  Let's celebrate that.
Have a wonderful break,
Paul
From the PA
Many, many thanks to everyone for supporting the Christmas outdoor market/fair, the raffle, and the tree-selling enterprise over the past few weekends. We had so many helpers & supporters and we really hope you and the children enjoyed it all as much as we did. 
Special thanks to Avril Whelan, who masterminded the fair and pulled it all together as only she can!! 
Also big thanks to Laragh Strahan who cooked up lots and lots of hot dogs, Katy Hanly and her soup kitchen team, Lorraine Hackett and her amazing elves, Brid Berkeley and her cafe crew,  Daron Ward & Claire O'Doherty for their rmdsevents.com wizardry and all of our hard-working tree sellers. We really appreciate all your help. 
Finally thanks to Paul Fairbrother for all his help and support and Aine Grennan for help with the 6th class stalls, which proved very popular with all the children!!  
Wishing you all a very Happy Christmas. 
PS If you're looking for some quality entertainment during the break, our very own Andrea Scott directed a stellar cast of RMDS parents in our first PA Christmas Play Elves on Strike. Turns out we had some amazing, undiscovered talent among us! Who knew?! If you missed the live version, we have a recording for you! A must-see for all the family . . 
Password: wonkyears
Rachel and Oscar
From the Classes
Some of the classes were able to record the songs they had planned on singing live for you last Friday and they wanted to share them with you.  Rang a Trí wrote some things about their time in forest school.  It was featured in Forest School Ireland's Newsletter.  I have added links below.
There is also a review of what has been a very busy term.
Rang a Sé
Term one was an action packed term to say the least. We started off by learning how to wash our hands and sanitise correctly. We learned that there are 6 steps to washing our hands and we got our pods for the half term. It was nice to get to know people better by sitting in our pods. 
We did a lot of art, music and PE. In September/October we focused on self portraits. We created abstract self portraits using bright and vibrant colours and one day made self portraits using paper cuttings.
In PE we developed our throwing and catching skills by playing a game called 'No Mans Land' that Ms.Grennan showed us. 
We learned Amhrán na gCupán which is the Cup song as Gaeilge. 
We were busy in the month of October preparing for a Science video competition called ReelLifeScience. Within our pods we created and filmed experiments under the theme of 'How Things Work'. It was so much fun! Different groups used different videoing techniques which included stop motion, animation, live action and voice overs. One group included bloopers at the end of their video. We brought in various equipment and used our devices/phones to record and put the videos together. 
After the Midterm break, we were super excited when we were told that the buddy programme would go ahead this year. For homework we were asked to make a video for our Junior Infant buddy. We introduced ourselves in this video by telling our buddy about our interests and hobbies. A lot of us even showed them our pets!! A couple of weeks later, our buddy's sent a video back to us telling us all about themselves. We watched the videos as a class one day in school and they were sooo cute! We look forward to doing more nice things together in the New Year. 
Rugby with Ken started after Midterm too. It was really fun because we got to play loads of games. We developed our skills and improved each week. This has been our second year with Ken and we really love him as a trainer. 
New yard equipment was introduced a couple of weeks ago. It was the Student Council's idea. It made yard time way more enjoyable!
We completed a project and presentation on the topic 'Influential Women Around the World'. It was really interesting because we learned lots from other people's presentations. Katie Taylor was very popular among the class projects.
The RMDS annual Christmas Fair took place on the 12th of December. R6 presented their business initiatives on the day. We had bake stands, crafts, jewellery, games etc. We raised over 1000 euro and had so much fun on the day. It was a great experience from start to finish!
We finished this term by producing a Christmas Play with a twist this year. Our play was based on Buddhist New Years Festivals Around the World. We learned lots about Buddhists and how they celebrate. This even included a water fight one day at school!! We were freezing after it but it was worth it. We also tuned our classroom into a Full Moon Party 'in Thailand'. 
Overall it has been a great term. We had so much fun and really look forward to what's in store for R6 in 2021. 
Happy Christmas everyone :D 
Rang a Cúig
We can't believe that we have finished our 1st term in 5th class!
These are some of our favourite things we did in our first term: fire safety with Hazel Chu, rugby with coach Ken, we finished the GEM programme (Gender Equality Matters). We had a lot of fun even though it was very different this year. Two pods are in the student council and they have been very helpful to the school. 
In our pods we did animal projects on lots of interesting animals. These included dolphins, dogs, snakes and many more.
Around Hallowe'en  the Gardaí came into us to talk about fire safety and how to be safe around fire.  We started our class novel The Breadwinner but we are finishing it in January as we have been too busy and we are really enjoying it. 
We made 3D snowflakes in art and they have been used for numerous things like, the christmas fair, and the background for our christmas song, let it snow.
We were so lucky to do a Christmas play this year as we weren't too sure we would be able to one because of the covid restrictions. We did it on two Hindu festivals celebrating the new year. They were called Nyepi and Ugadi. We had to film the scenes separately and then add them all together. Anna from 6th class helped with all the editing. Thank you Anna! We all played Let it Snow on the boomwhackers and then sang it too.
As we type this we are so excited to swap our Secret Santa presents!!!!
We are looking forward to the Christmas holidays, Merry Christmas everyone!
By:Kate and Isabel
Rang a Ceathair
We are finishing seven spiders spinning.
We played Tag Rugby with coach ken.
We researched ancient Greece and it was very interesting.
We did Maths symmetry and division; it was a challenge for us.
Art (winter symmetry)we also did the exhibition. It was very fun.
Irish we did shops and we walked around.
We planted bluebells in linear park and we will see them in spring.
We did the 12 days of christmas (an advent calendar for the last days of christmas)                                                 
We decorated the class for christmas.
Rang a Trí
We have all had a fantastic first term. We have learned so much and have been very busy. Here are some of our highlights from the term. Enjoy….
It doesn't come as a surprise that Forest School was probably our favourite part of the first term. We learnt so much- how to work as a team, how to look after our environment, how to use tools safely in the forest and how to put up a tarp to save us from the rain. We also all have a great love for being outdoors no matter the weather! 
For Science Week we made ice cream, teddy parachutes and rockets. In Science lessons we learned about plants and how to look after them and also how to look after our environment. We also learned about electricity and how to make a circuit. 
In Maths we are getting better when using decimals and also with multiplication and division. We are focusing lots on time tables at the moment. 
In English we wrote lots of different texts such as recounts, instructions, non chronological reports and playscripts. 
In Gaeilge we learnt lots of new vocabulary and are getting better when constructing sentences. 
We have been making good use of the sensory room and have all had an opportunity to use it, we find it really calming. We LOVE it. 
In class we have also worked a lot on being positive and being kind and how to treat each other in the yard. We are getting better at all of these. 
In Core Curriculum this term we had a lot of fun with our Advent calendar treats and enjoyed putting together our  play. We hope you enjoyed it! 
Have a lovely holiday from all in R3. xxx
Rang a Dó
It was great to come back to school in September after such a long break. I was so happy to meet all the children I had taught before all grown up and ready for Rang 2. 
I knew straight away it was going to be a fun, creative and busy year. And now all the kids will tell us their favourite thing we have done since September. Bring on 2021!
Miss Coogan
Hal:  We learned about castles and that was my favourite thing. I was also a pig in the school play.
Rachel: We made dioramas about fox and badger homes.
Aisha: I loved swimming in Swan centre Rathmines. 
Jake: I loved the knitting and  tag rugby.
Elise: My favourite thing was to learn how to knit.
Ben: I loved learning to knit and I liked to play with my friends.
Toby: I loved swimming so much and I was in group 2. The Christmas play and making castles were fun.
Estelle: My favourite thing is knitting and making dioramas.
Robin: I liked making the dioramas and the tag rugby. I also liked the Christmas play.
Lucie: I liked that we played the family game in the yard and I liked swimming also.
Anna: 
I really enjoyed making the dioramas and castles.
Lorna: I really liked learning to knit and making the castles and dioramas.
Ethan: I liked knitting and I made a few things. I also really like playing rounders.
Bronwyn: My favourite thing was dressing up for Halloween.
Finn: I love playing with my friends in yard and knitting.
Francesca: I like knitting and playing out on movement break especially alphabet soup.
Arthur: I like yard and knitting. 
Wolfie: I like knitting as well.
Paul: I like drawing and colouring.
Matthias: I like knitting and rounders.
Iris: I like knitting and I can't wait to move onto pearl.
Lucy: I liked the Christmas play and art.
Aron: I loved doing joint writing, knitting, making castles and dioramas.
Rang a hAon Term Update
It has been a busy and brilliant first term for Rang a hAon. The class have worked so hard since the very beginning of the year and have learned so much over the last three months. Some of the highlights have included GAA with Simon, visiting Linear Park to plant some Bluebells, creating our own art inspired by Picasso and Matisse, learning about Diwali and dressing up for Halloween. The class have been particularly creative in art, drama and music and loved putting the school play together. We're really looking forward to the next term.
Wishing you all a very happy and safe Christmas from Rang a hAon and Ms Mortell.
Senior Infants
We have had a great first term in Senior Infants and are all very excited for the Christmas break! We loved doing our Christmas concert and learnt lots about New Year's traditions around the world. We were all really great at learning our lines and singing our songs, Ms. Shackleton was so proud of us! Wishing you all a happy  and healthy Christmas and looking forward to seeing you in the new year! Merry Christmas :)
Naíonáin Bheaga
Junior Infants is great fun and very busy.  There are lots of things we enjoy.   We do a calendar online every morning.  Every Monday we go to the park for outdoor learning.  One of our favourite things was to bury people in leaves and have a leaf fight.  Yesterday we had hot chocolate and played with ropes.  
We made cakes and Christmas decorations with salt dough.  We made paper chains, decorations, Christmas cutting and sticking, a drey, tunnels and a robot in Junk Art. We watched A Muppet Christmas carol in the classroom and turned our classroom into a cinema!
We love learning to read and have learnt 18 letters.  Our favourite song is the H song .  We hop all around the classroom.  
This is just a small selection of the all the activities we do in Junior Infants.  
Nollaig Shona!
From the Forest School Association
As we near the Winter Solstice, in this unusual and difficult year for many of us, we are delighted to send you two stories from members of their recent Forest School journeys. You can access them at these links: 
RMDS Forest School: https://irishforestschoolassociation.ie/what-i-like-about-forest-school-from-children-staff-at-rmds/ 
St John's Forest School: https://irishforestschoolassociation.ie/forest-school-at-st-johns-ns/ 
We hope that these stories will inspire you further along  your own Forest School path.
 Enjoy some rest and restore your energy  during these  winter months, as we look forward to 2021 and new beginnings.
Keep safe and well and enjoy the winter woods,
IFSA ACORN 
Lost Property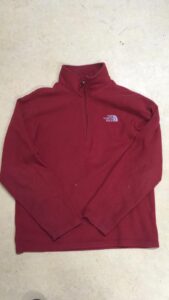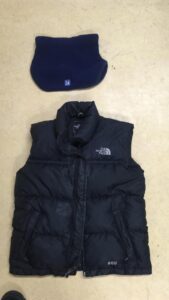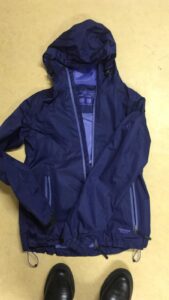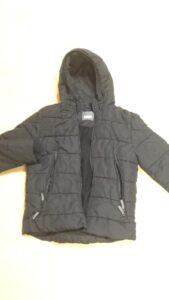 Is anyone cold?