Easter Report from Junior Infants
This term we have been practicing a lot of things. We've been practicing letters and numbers of course. But we've also been practicing Irish Dancing , cutting and sticking , speaking Irish and Athletics !
We learned the Chinese New Year Zodiac Story and also a great song called Gong Xi, which Mr Perera loves.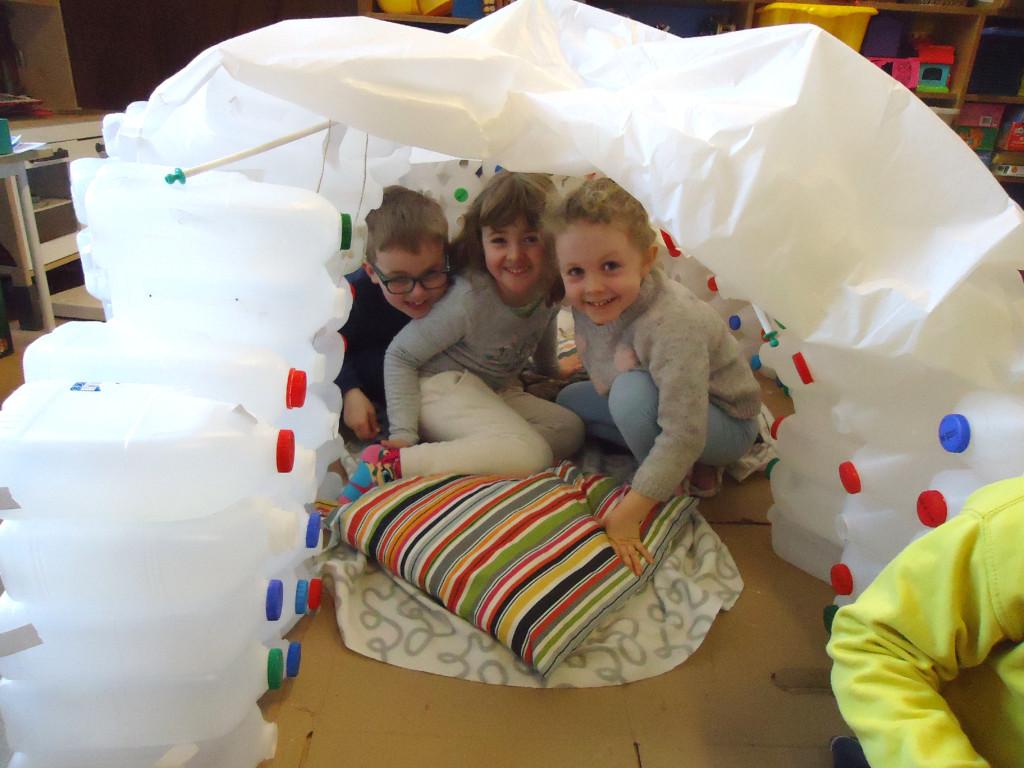 We read a story called The Mitten which is a folk tale from the Ukraine, and we even made out own lapbooks.
Is aoibhinn linn bheith ag caint as Gaeilge ! We love practicing our Gaeilge ! " Chuamar go dti an siopa i Rang 6 le haghaidh an Margadh Cístí ! Bhí athas orainn ann ! "
We learned about some traditional Irish instruments. We know that the violin is called the fiddle and that there is a special drum called a bodhrán.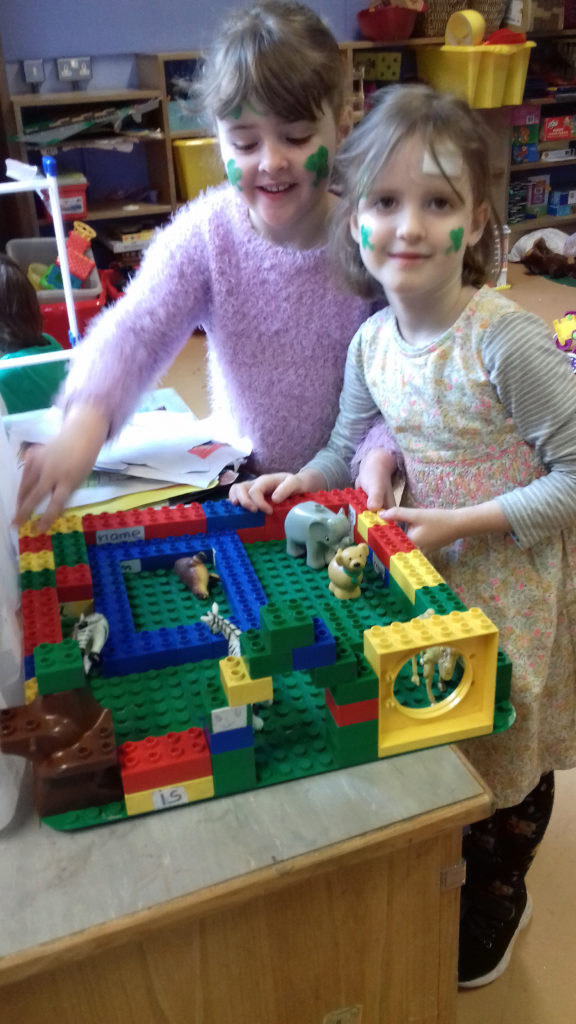 Our art is out of this world! We made beautiful spring flowers to brighten up the school, and lovely fabric and fibre people.
We learnt about the frog's life cycle, and planted bulbs. We examined the roots and the shoots too. We were very happy when a flower came up just in time for our Mammies on Mother's Day.
Our favourite day was when we had the céilí with our buddies. Before we went to the halla we made leprechaun traps. They left us gold chocolate coins!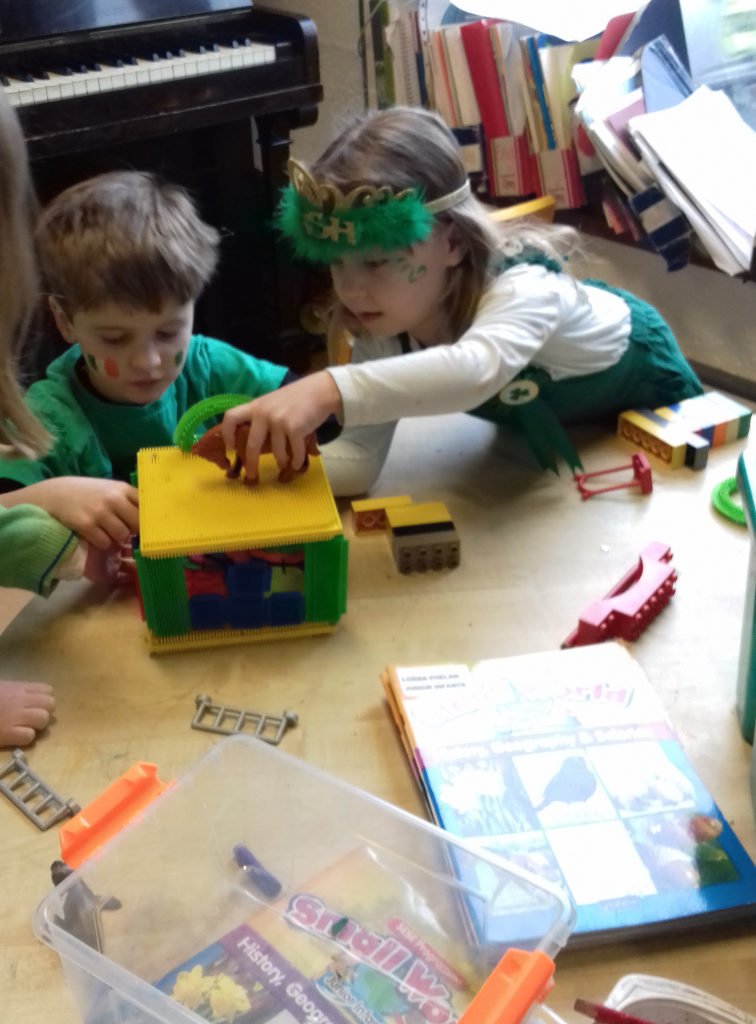 Before the holidays we are looking forward to a little egg hunt together with the whole class! Let's hope we find all the hidden eggs!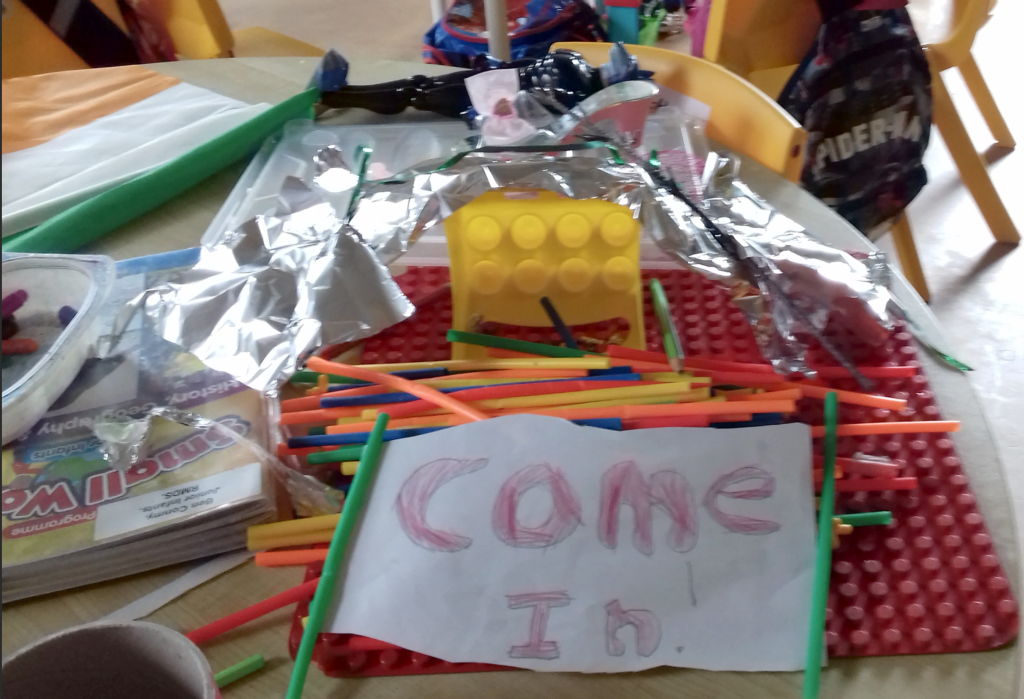 Cáisc Shona Daoibh go léir from Junior Infants!