We had a great time this month! We did lot's of Autumn/Halloween art. We went on a few trips including a visit to the Ark where we saw a play about the stories of refugees coming from Syria. The production was very different as we sat on cushions in a large white tent while we listened to the play.
We had a nice time with our buddies and went on a trip with them. We went on a walk in Ranelagh gardens. We walked around for a bit collecting stuff for the Junior infants classroom and then had fun in the new playground. We made stuff with conkers we had collected and also made a cave for our hibernating animals.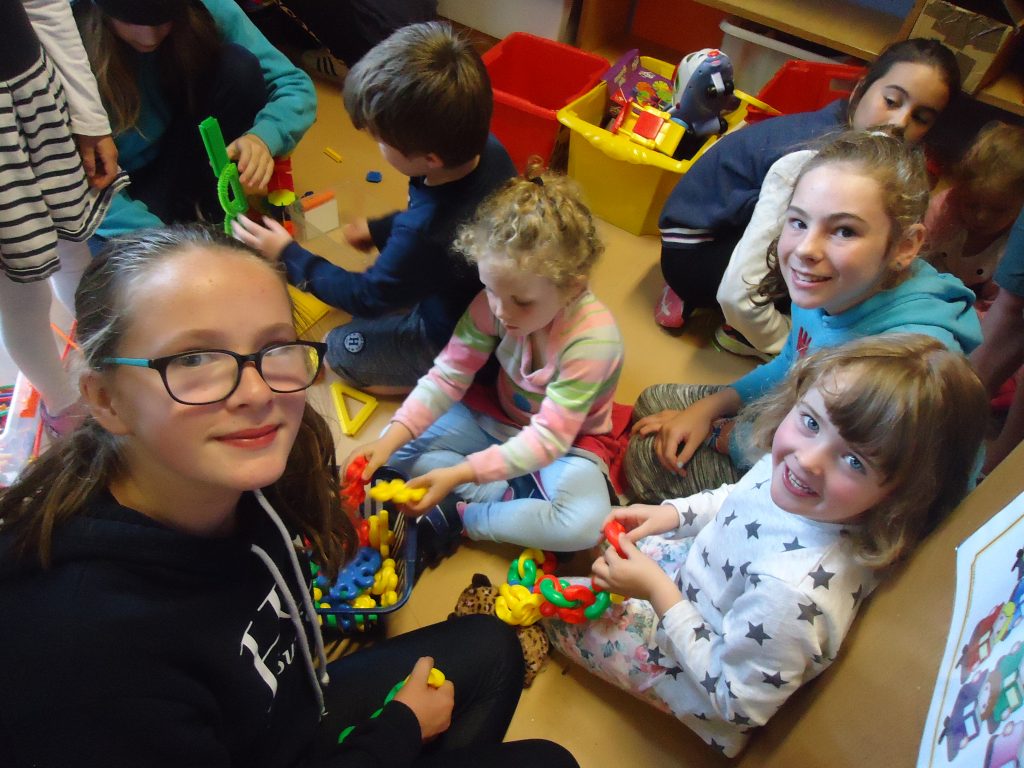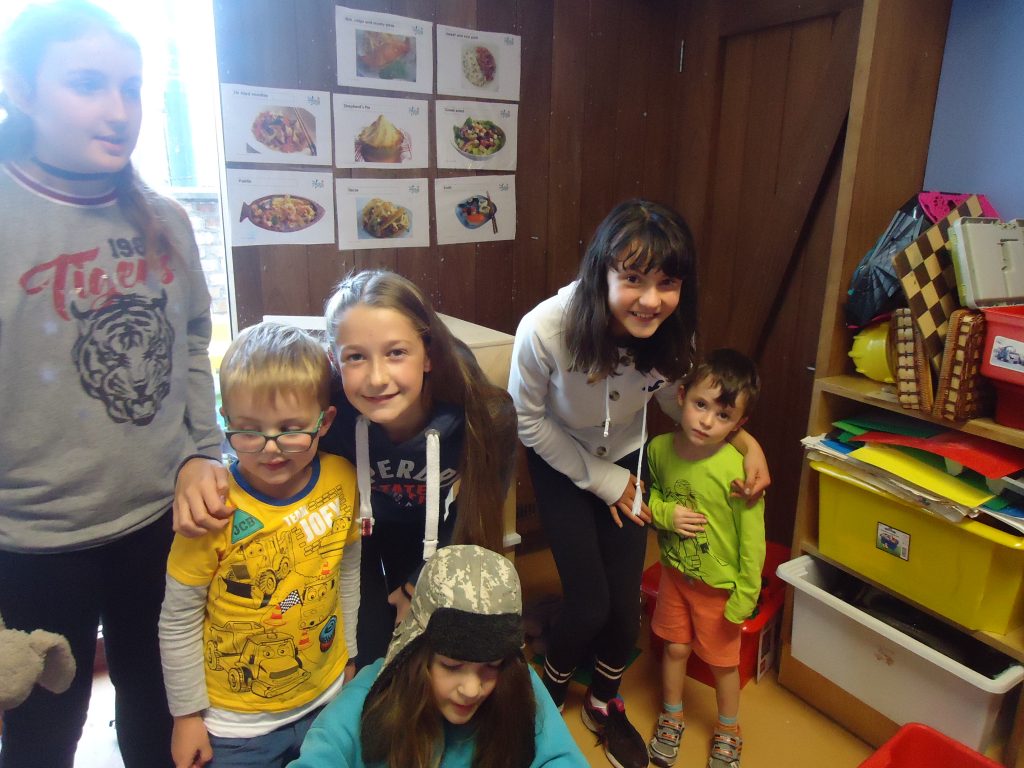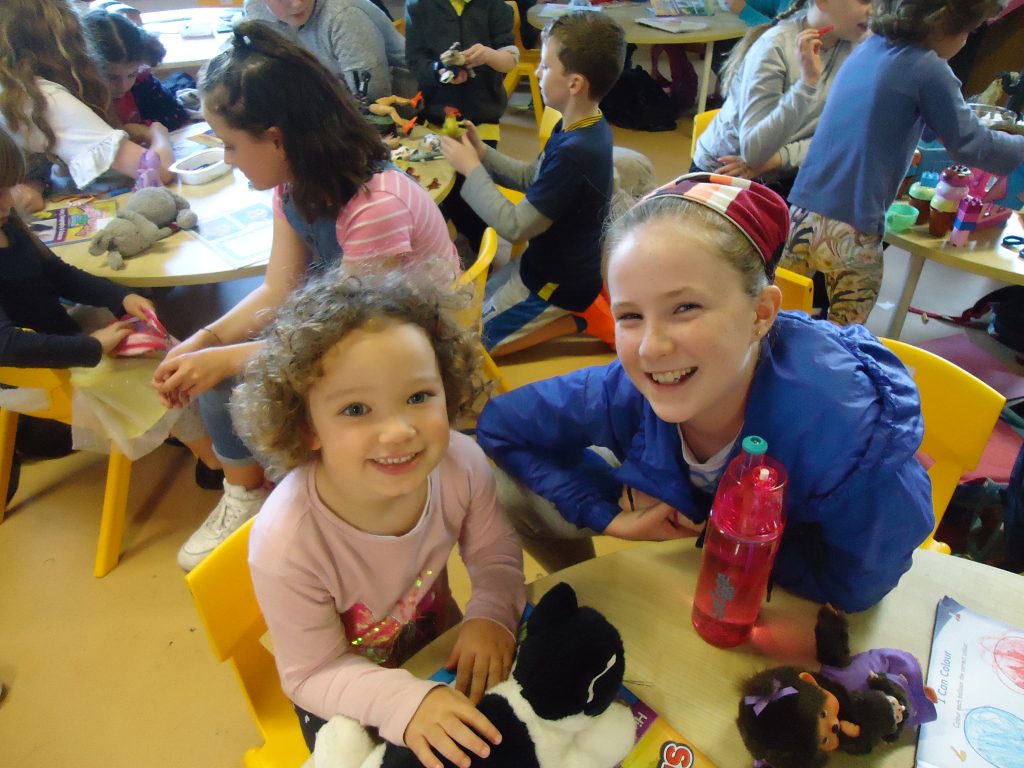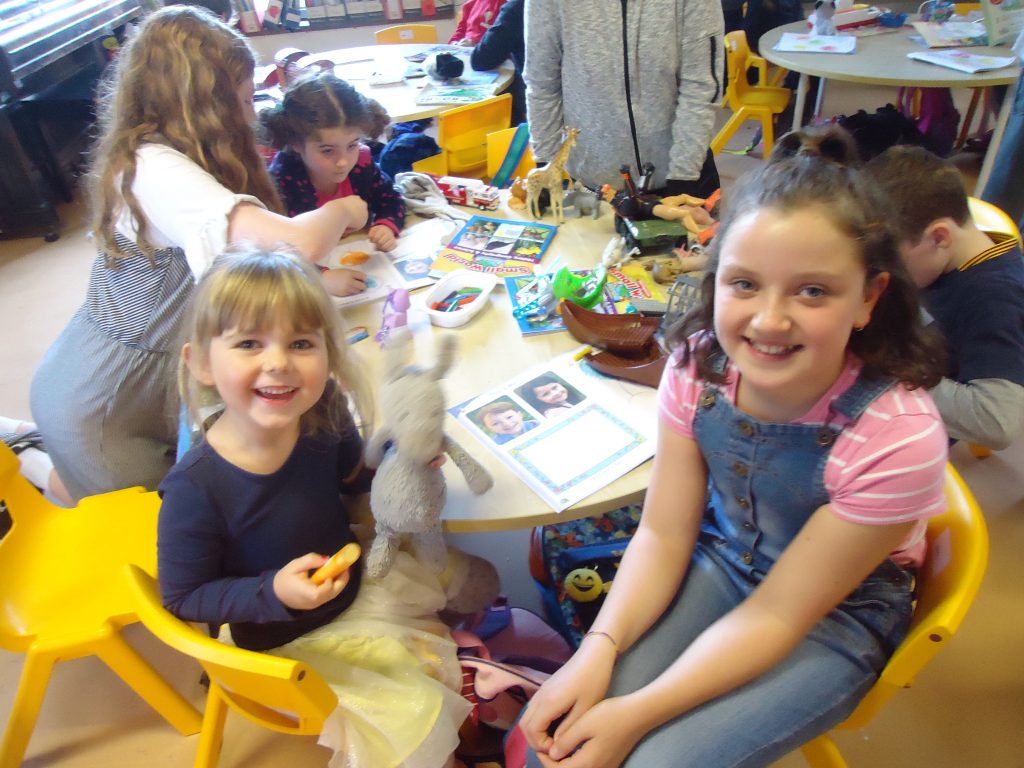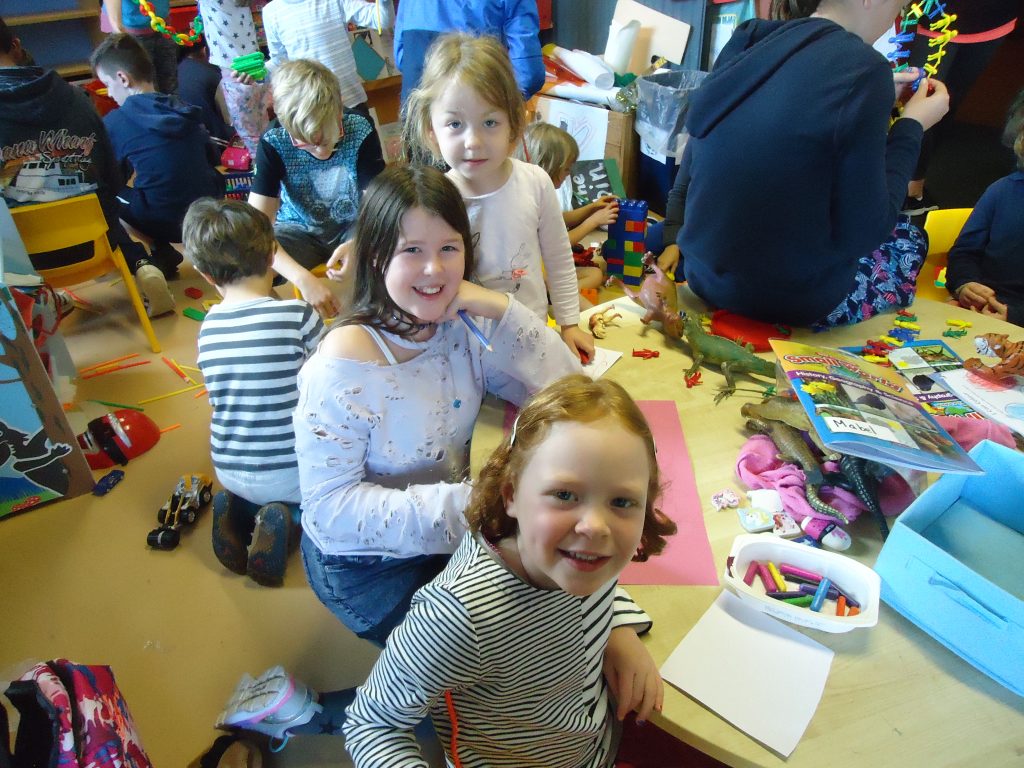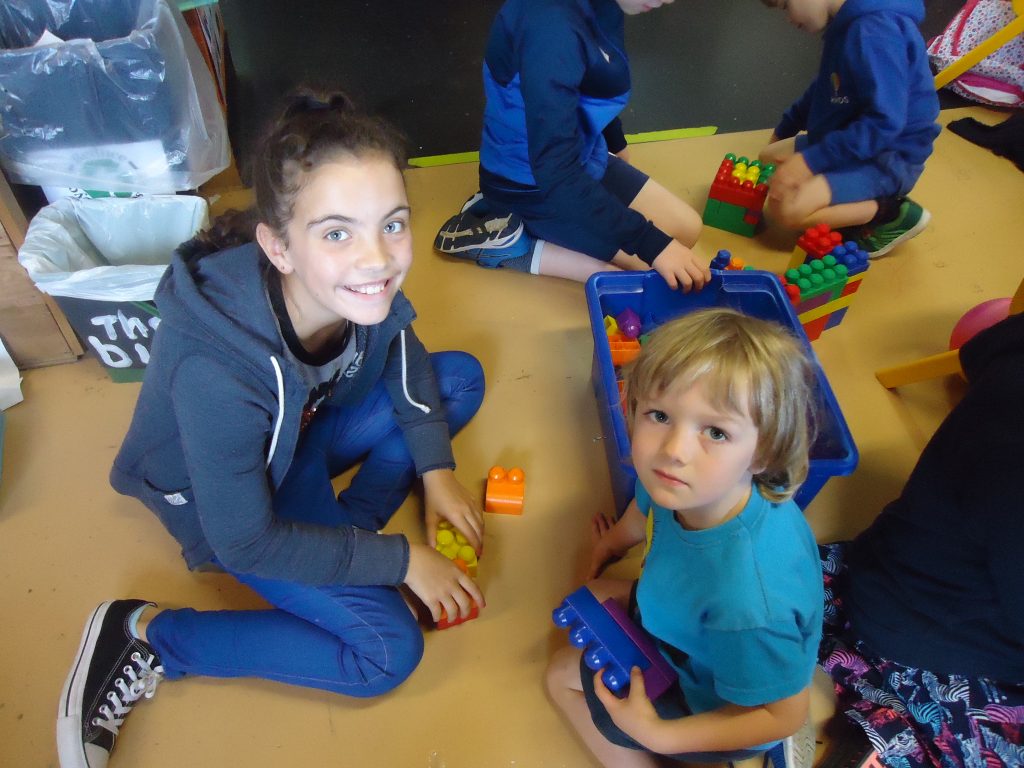 We did some sugar skulls and an Autumn perspective painting, as well as a moon painting with some haunted house's. We also did some poetry, including The Wilde Swans at Coole, by W.B. Yeats and The Witches' Spell by William Shakespeare.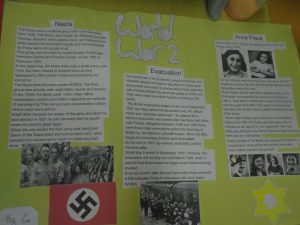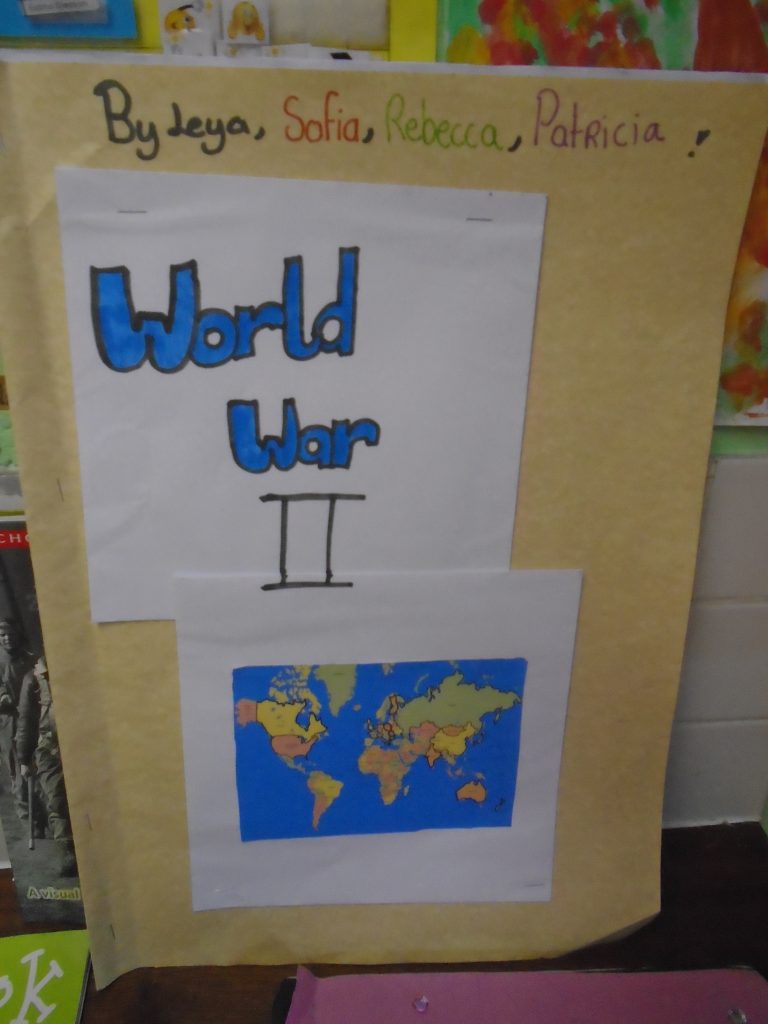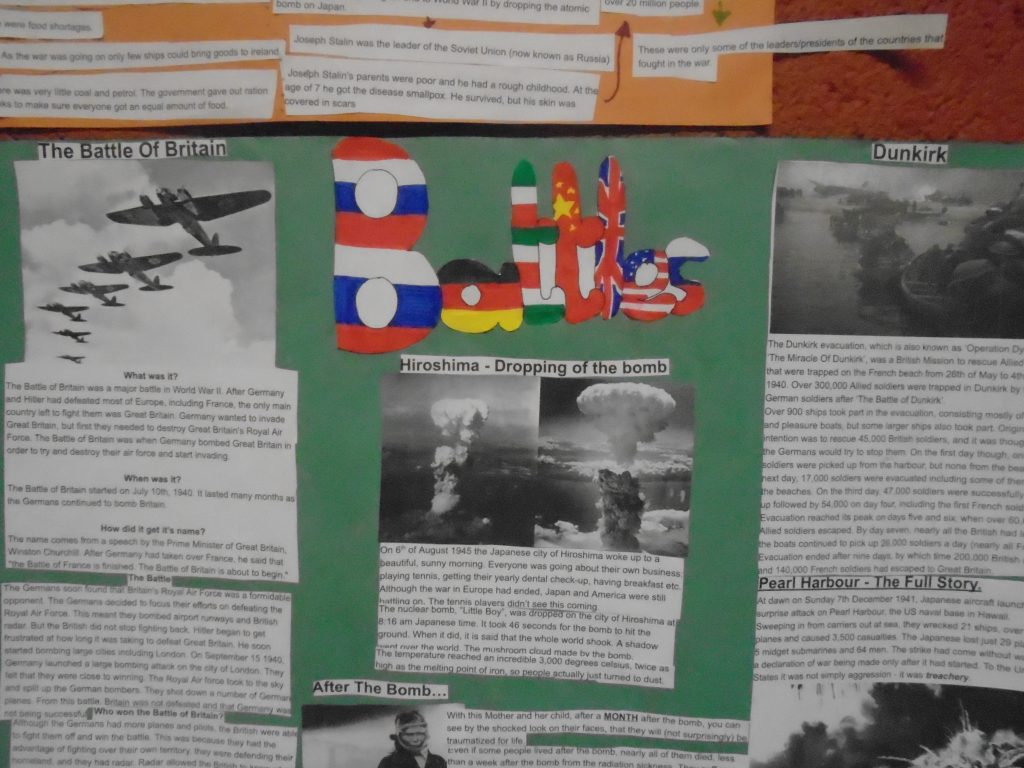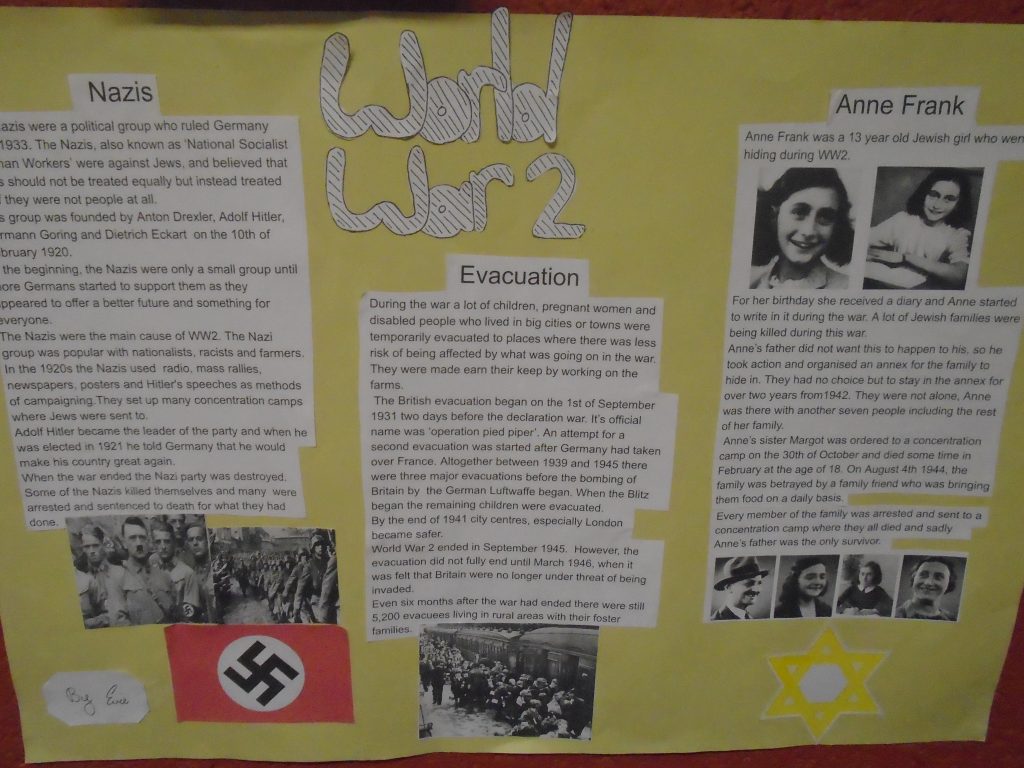 We did our WW2 projects and presented them to the class in groups of 4. A few of the main points we focused on were: Adolf Hitler, Anne Frank, famous battles and Auschwitz. We finished 'The Boy In The Striped Pyjamas' and watched the movie afterwards. It very, VERY moving and some people found it a bit upsetting. Overall, we had a great month and are all looking forward to the Halloween break!!!