6th Class End of Term Report
This term has been amazing and we have done lots of interesting things. We have been learning a lot about 1916 including reading our class novel, Friend or Foe, visiting the G.P.O. and watching the movie Michael Collins which gave us a great insight into what life was like during the Easter Rising and The War of Independence. We also learned about Countess Markievitcz and that it is a 100 years since women got the right to vote. We have also been visiting Rathmines library with our buddies for the exhibition 100 days of dogs by Tarsila Krüse. We entered lots of our animal collages in to the follow up competition and Harper got 1st place out of lots of great entries with the collage of his dog Casper. We were all very proud of him!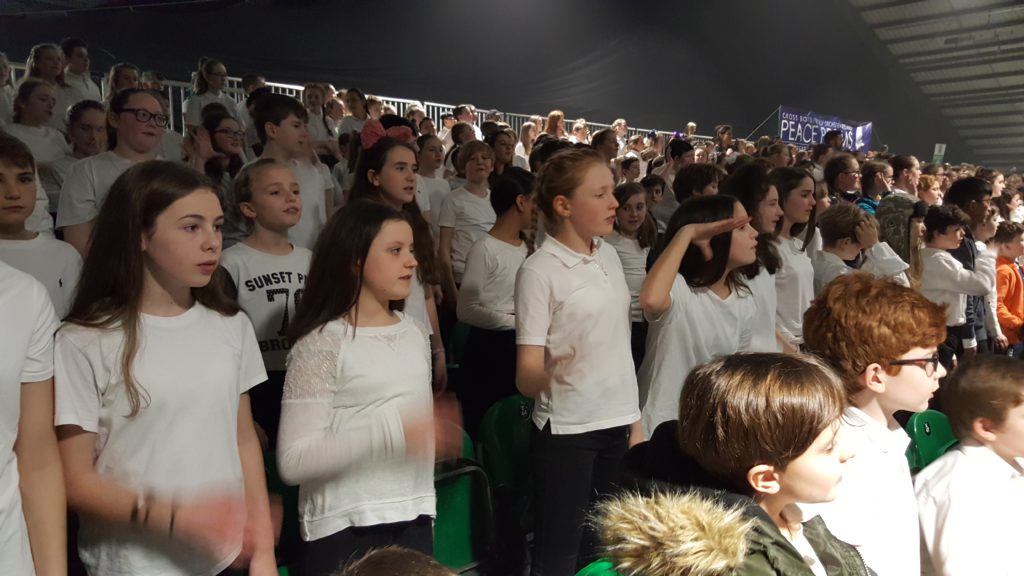 On the 9th of March some of the class made their Confirmation while the rest went to see the rescheduled Room 213 as a part of DIFF (Dublin International Film festival). It was very good although quite scary in parts. We all really enjoyed it….even the scary bits!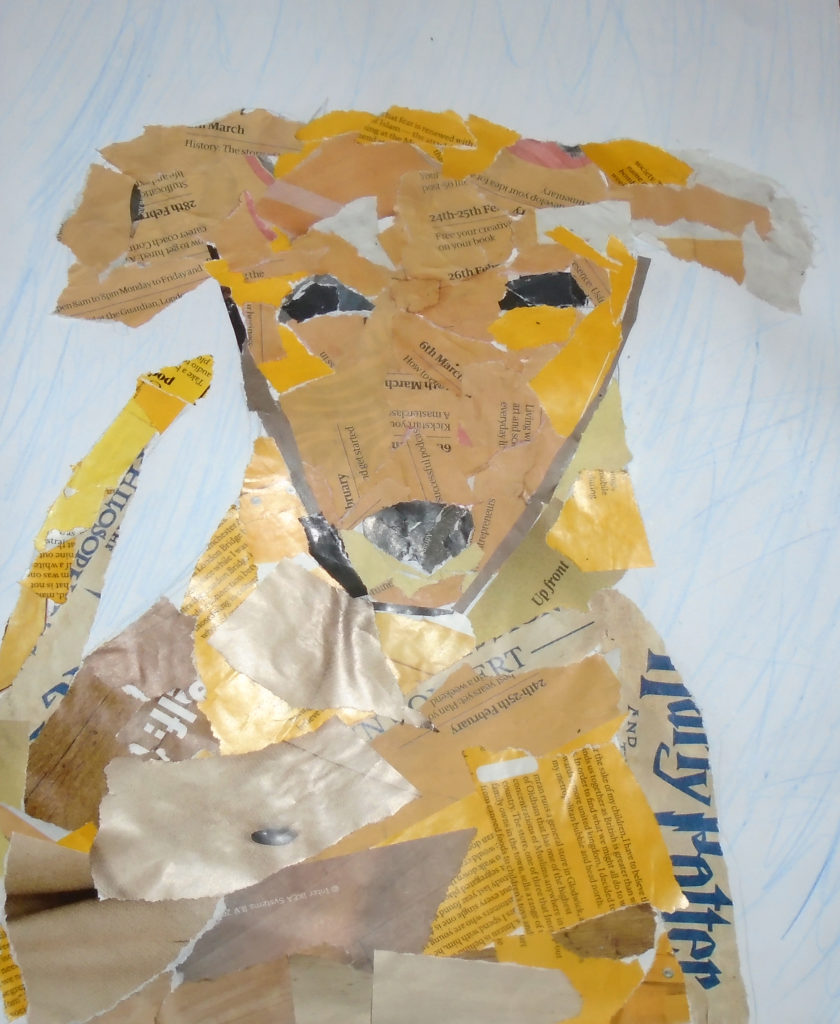 Bhí Seachtain na Gaeilge ar fheabhas. Ar an Máirt bhí margadh cístí againn agus bhí sé go hiontach. Rinne an rang beagnach €100!! Tá muid chun an airgead a thabhairt do UNICEF. Ar an Céadaoin bhí seo faisin ar maidin le Naoínáin Beaga agus Rang  1 agus bhí siad go hiontach. Bhí Tráth na gCeist ag Rang 5 agus Rang 6.  Bhí an bua ag fhoireann a 12 agus tháinig fhoireann 8 sa dara áit   Maith sibh! Bhí Ceilí ar an Déardaoin agus bhíomar ag damhsa lena buddies. Ansin rinne Rang a sé  damhsa Tonnta Toraí. Ar an Aoine bhí tionól againn agus chanamar  Síoraí Spraoi agus  is breá linn an damhsa a rinne rang 4.
Peace Proms was a huge event for the class this term. We really enjoyed joining our voices with over 2,000 other children in the RDS. It was a great opportunity to sing with a full orchestra and it was a really fun night.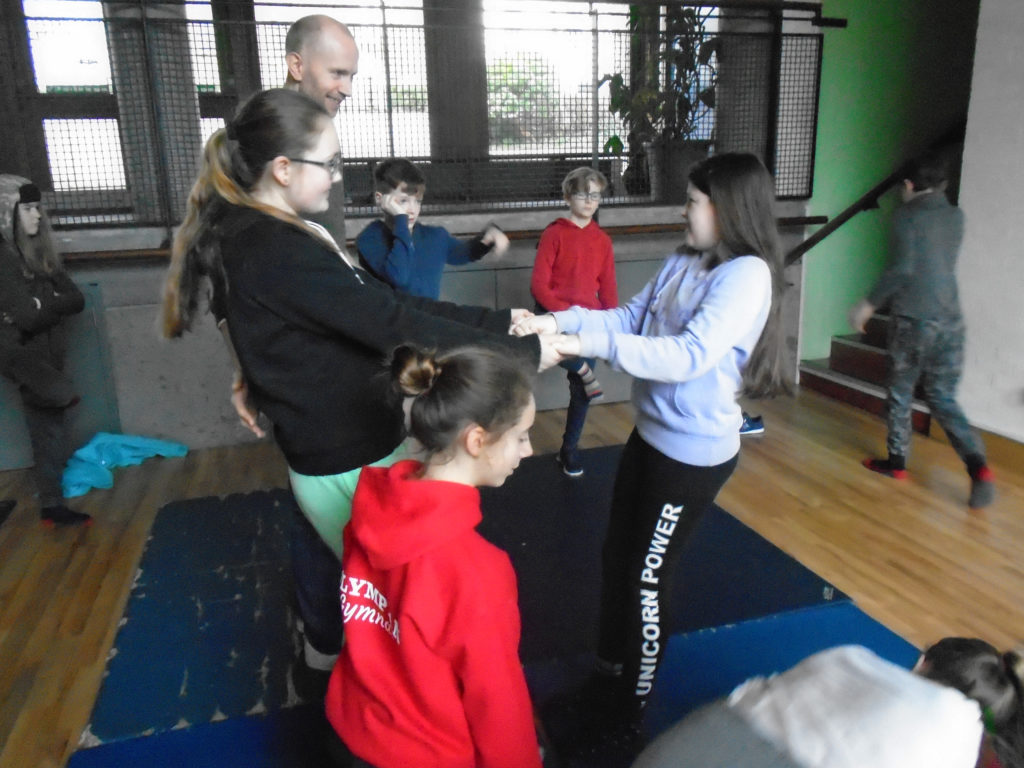 We visited the GPO to see the Witness History exhibition.
We walked to O'Connell Street. We got a tour with a radio and headsets. The class enjoyed wearing them. Before putting them on we saw Tommy Meskel, the presenter for the news show News2Day. We said hi and told him that we watched the show. We got to see lots of cool things there like the picture of Pádraig Pearse and Elizabeth O'Farrell surrendering to the British. We watched a short film about the 1916 Easter Rising. The film had great camera angles. Upstairs in the surprisingly quiet courtyard, there was a memorial to the 40 children who died during the Rising.  Downstairs we played some interactive games and looked around after the tour.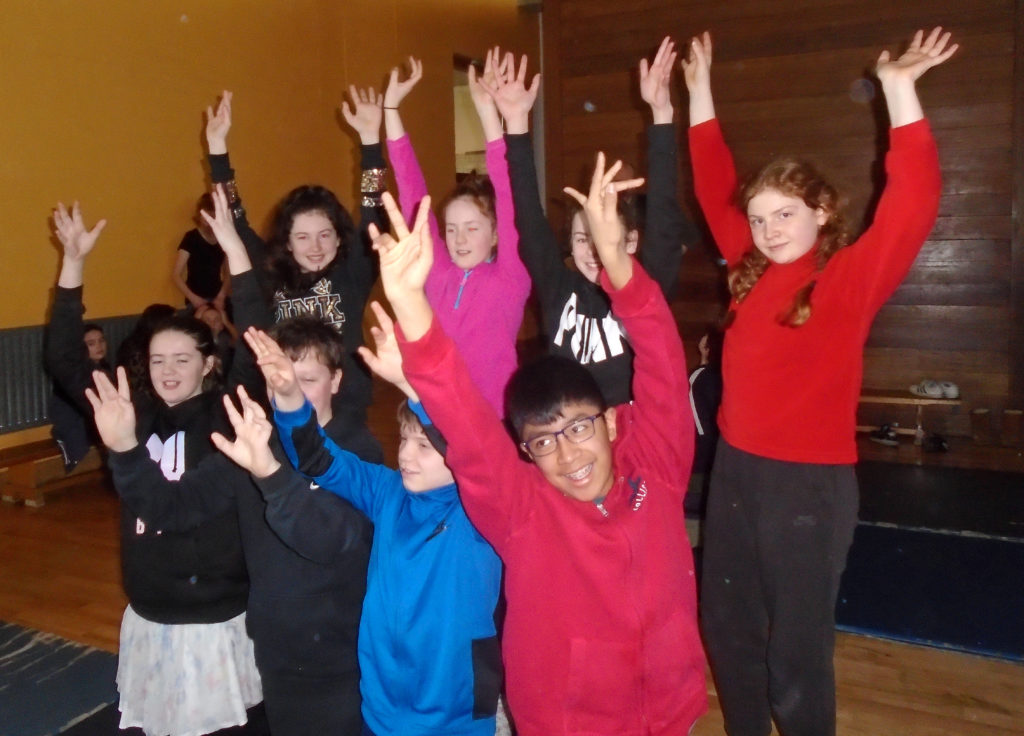 13 children from Rang 6 made their Confirmation on March 9th. They were confirmed by Fr. King. Afterwards they celebrated this special day with their families. During the confirmation ceremony you wear a special robe called an alb. The people who made their confirmation were Aimée, Lara, Rebecca, Evie, Kitty, Tara, Tess, Jack, Andries, Julien, Sadhbh, Cory and David.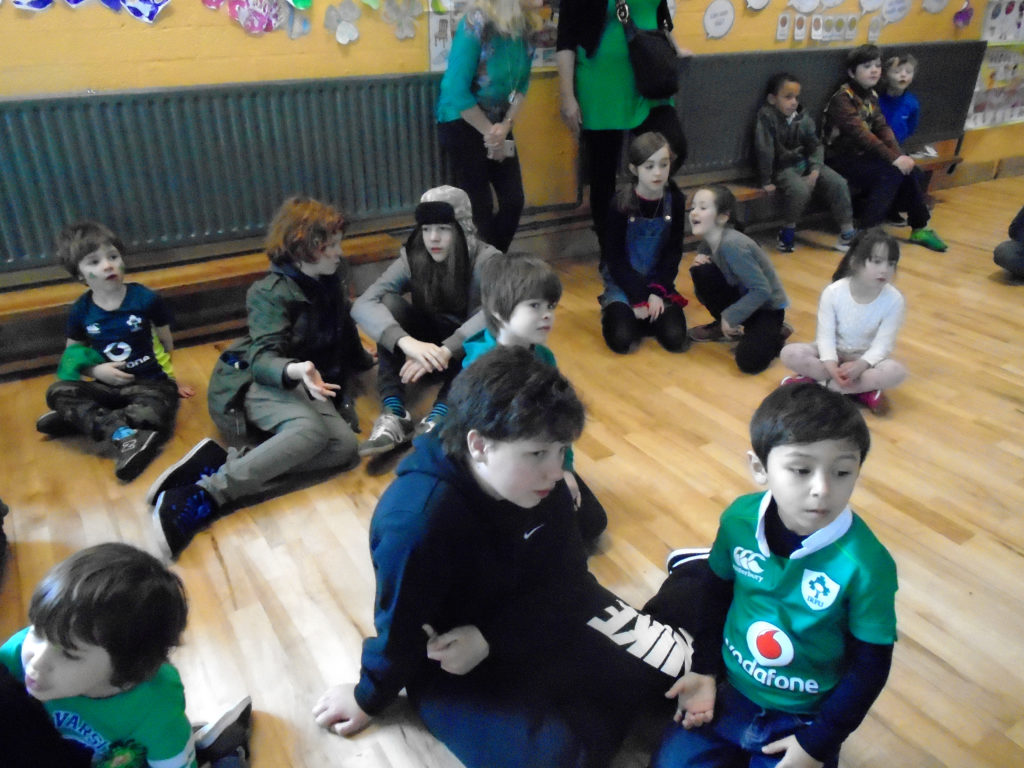 We have been learning about famous artists this term. Early in the term we went to the National Gallery and saw the Turner exhibition which was very interesting.
We tried recreating one of his most famous paintings "Bell Rock Lighthouse". We really enjoyed learning about Turner. We looked at the work of the Austrian artist Gustav Klimt and using gold paint we recreated our own Tree of Life paintings.
In Science we learned about marine animals and the sounds they make underwater and got an opportunity to design an underwater microphone.